Day 11 - Arches NP to Rifle, CO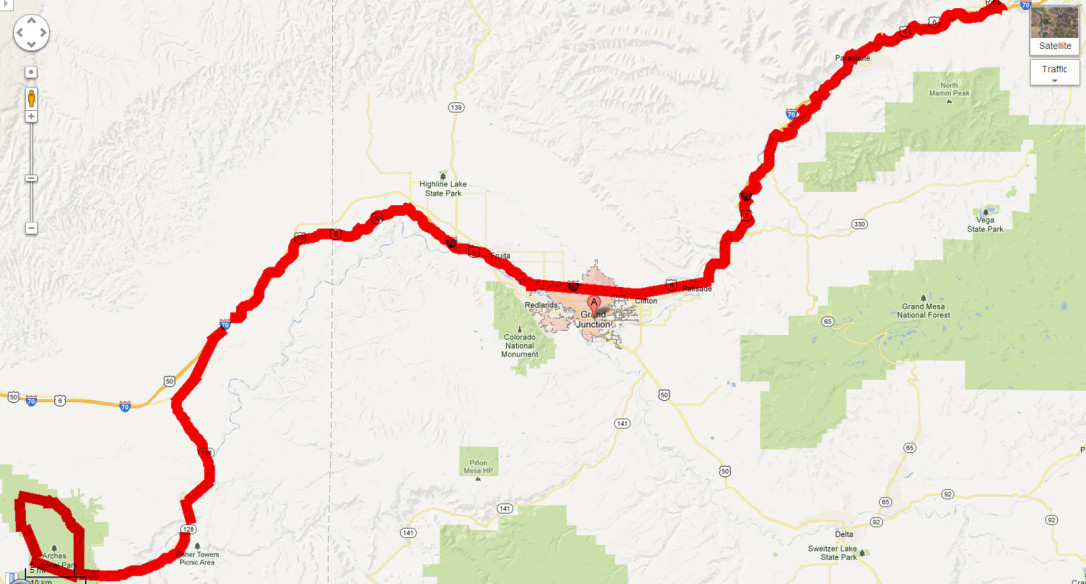 Today we hit Arches National Park - there are some really unique geologic effects here, caused by wind and rain and other erosion - including some iconic arches. The Visitor Center was right outside of Moab, and after messing around there for a while, we took the winding road up into the park proper. The switchback climbed up several hundred feet to the top of the mesa. No guardrails or anything that would spoil the natural beauty. Hal drove. I photo'ed out the window. It got a bit nerve wracking when Hal would drop a lit cigarette down between his feet and then bend over to feel around on the floor with his head under the steering wheel, and I watched the edges of a precipice pass by under our wheels. First stop was the area known as "Park Avenue" - huge monoliths of red sandstone forming a natural canyon.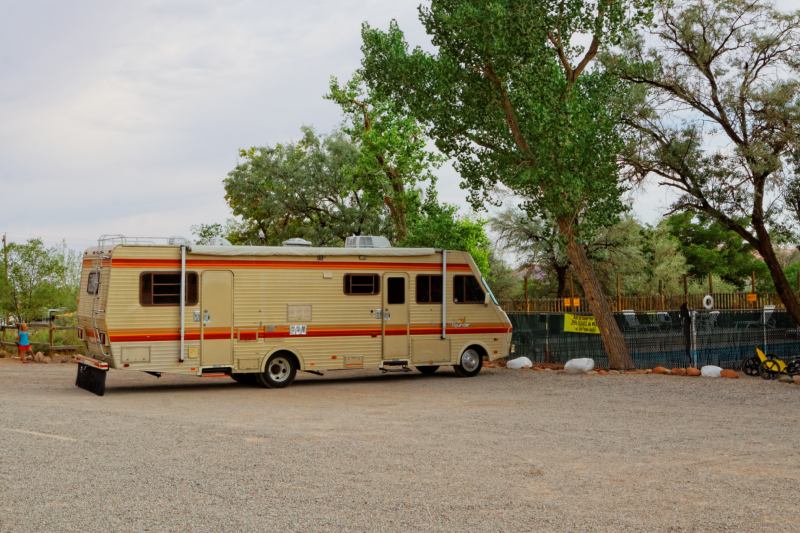 The KOA in Moab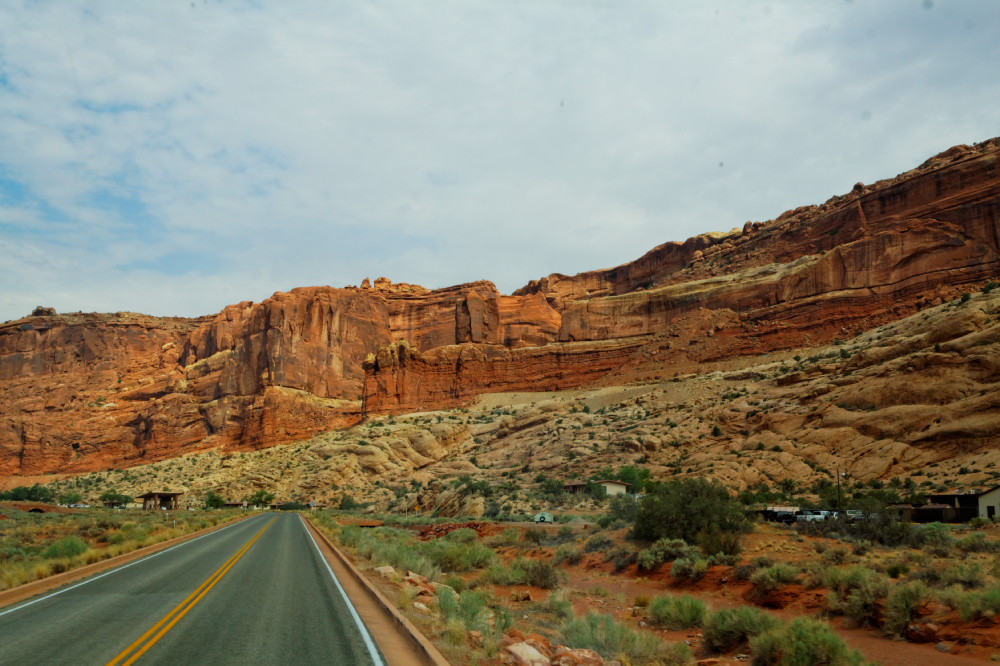 The Park entrance road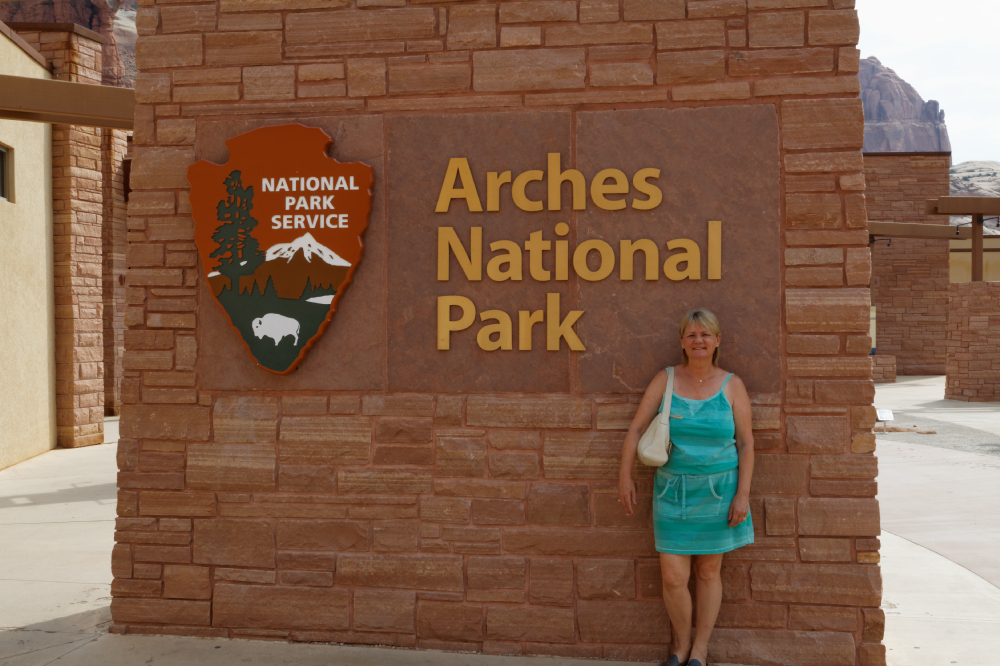 Melissa with the Obligatory Pose next to the Park Sign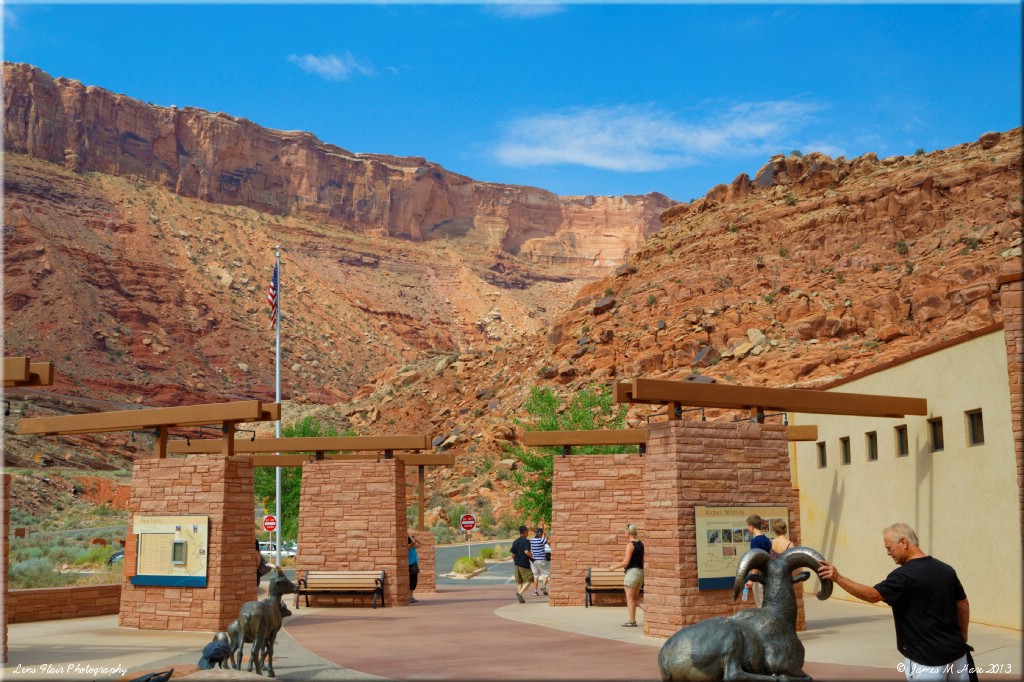 Hal feeling horny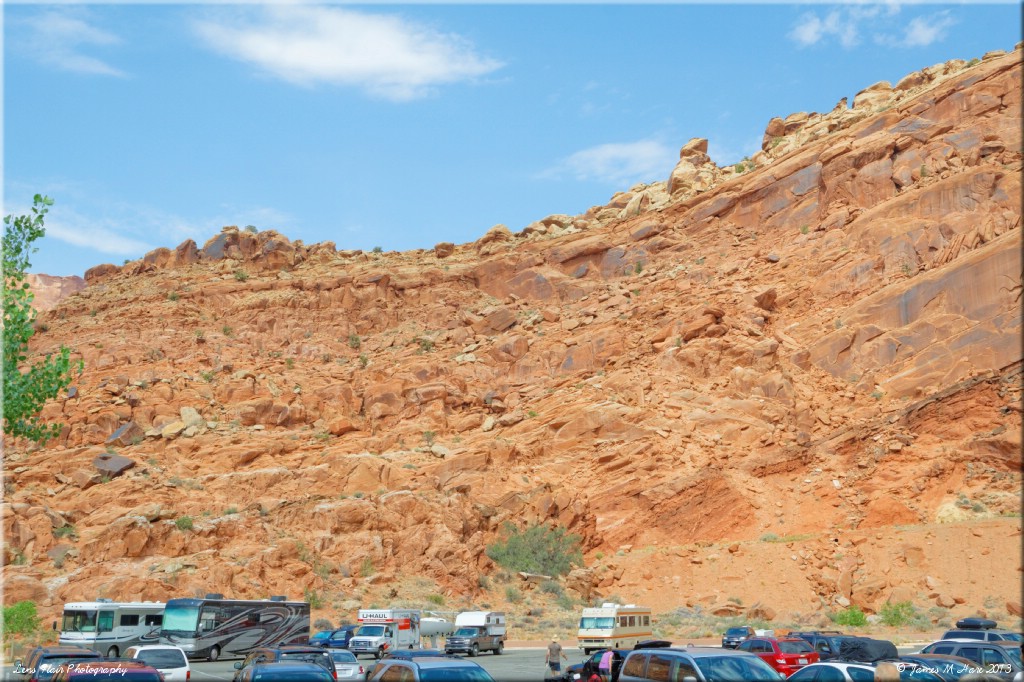 Visitor Center lot, and the road up into the park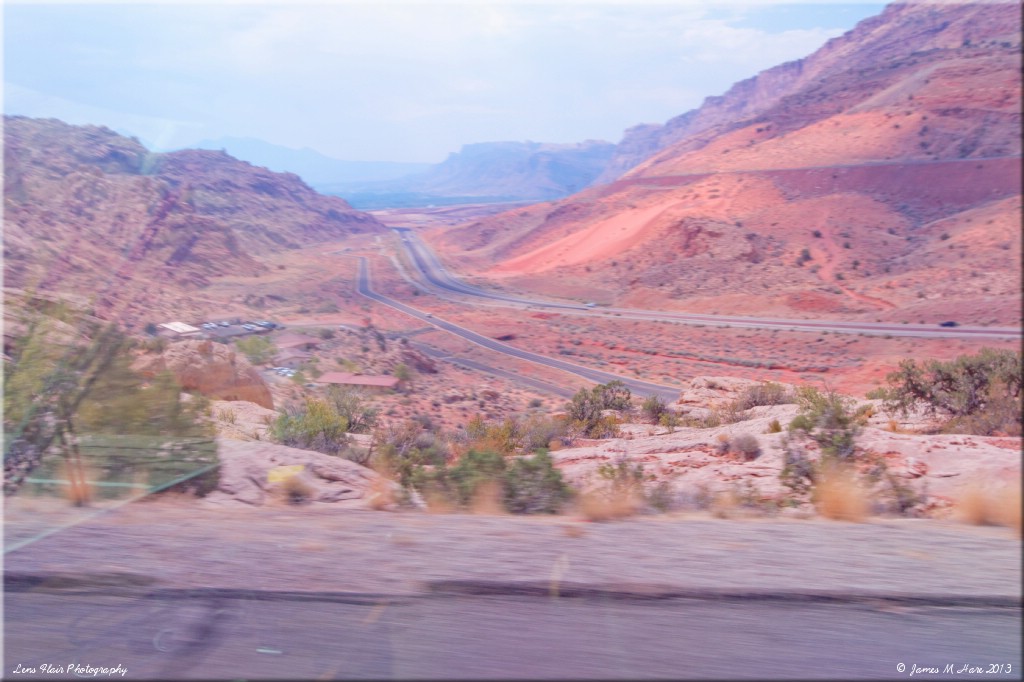 Looking back down on the Vis Ctr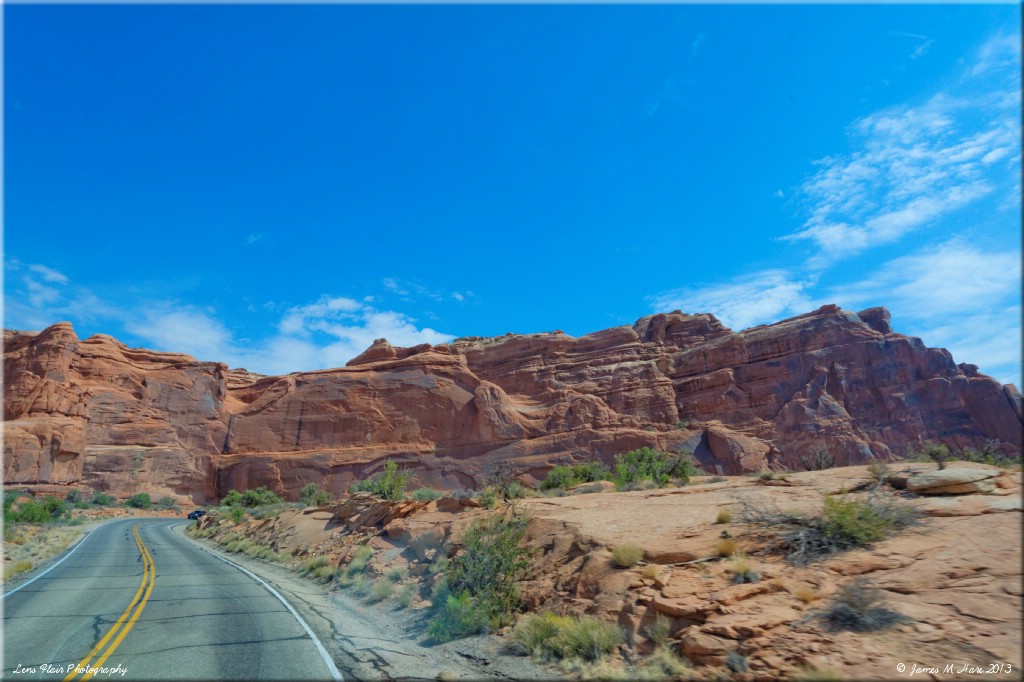 Approaching Park Avenue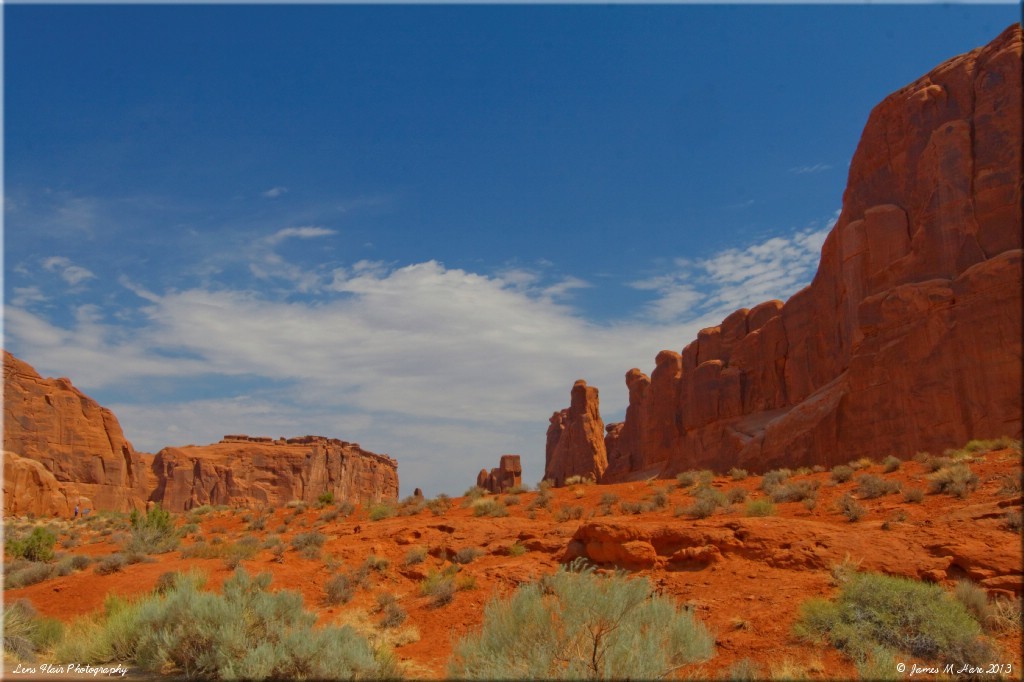 Park Avenue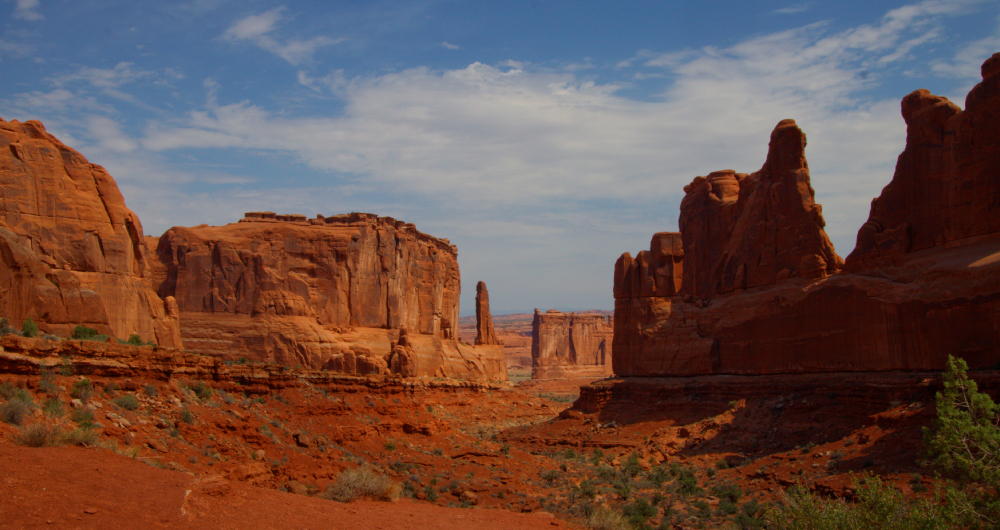 Park Avenue
After Park Avenue, you drive along, and pass "The Three Gossips", and then the famous "Pipe Organ" massif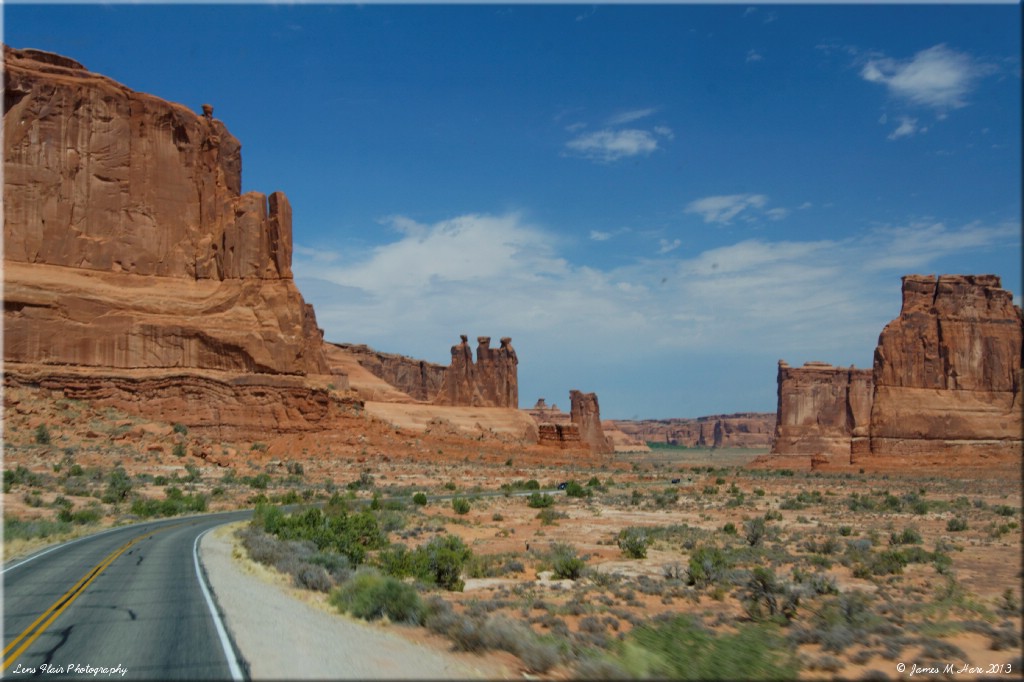 Three Gossips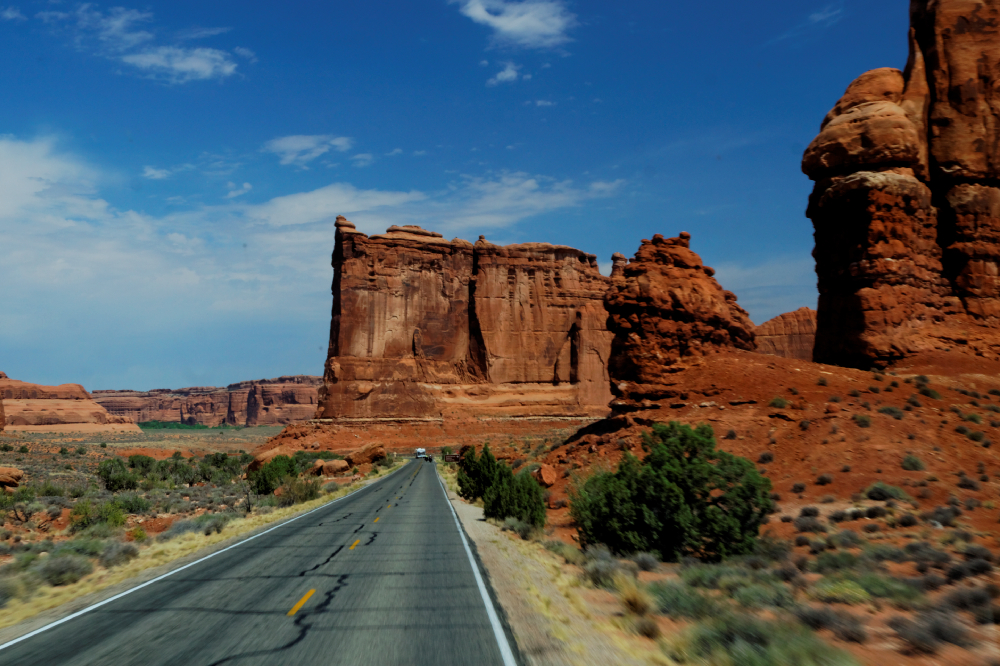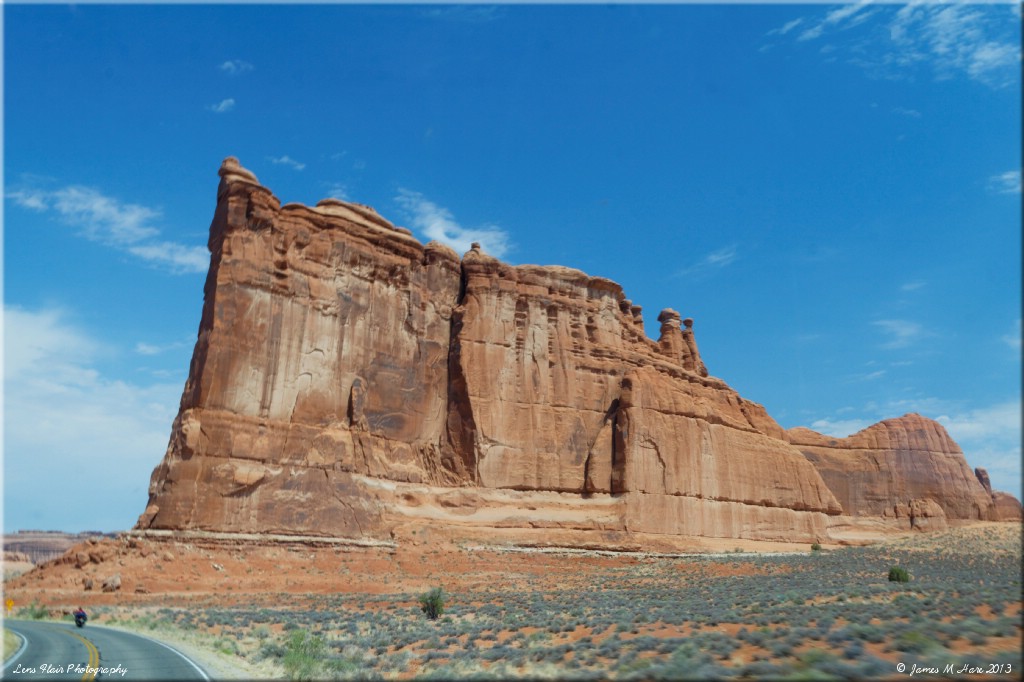 The Pipe Organ
Next up on the tour is "Balanced Rock".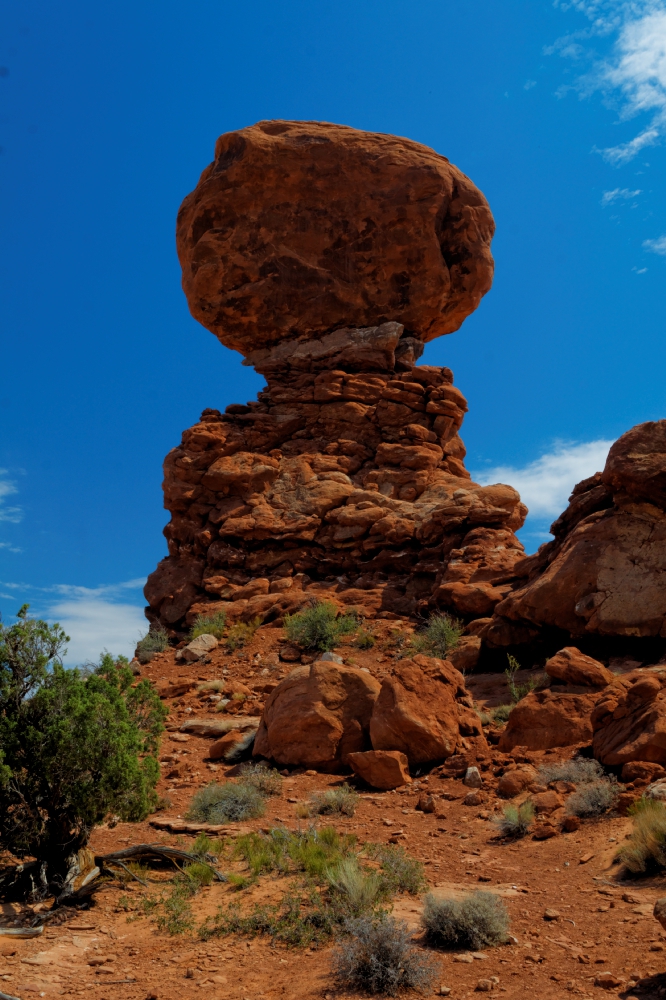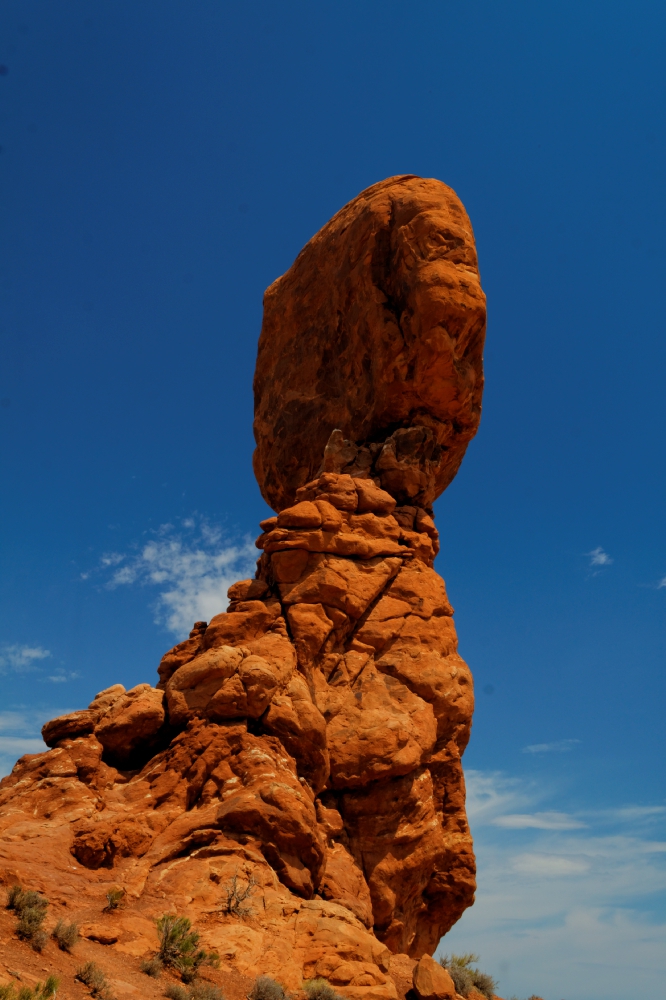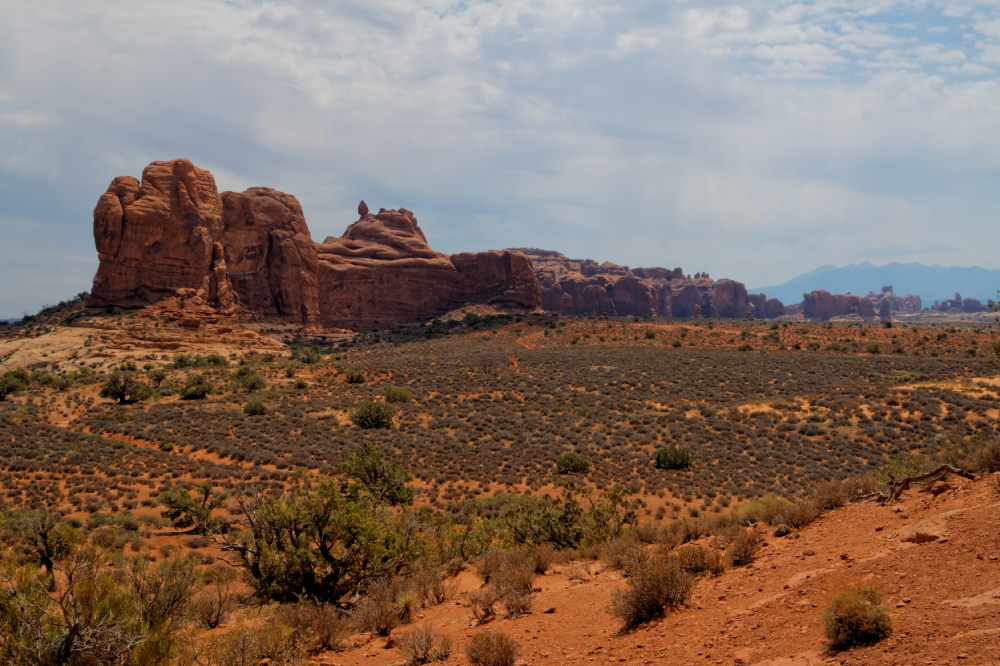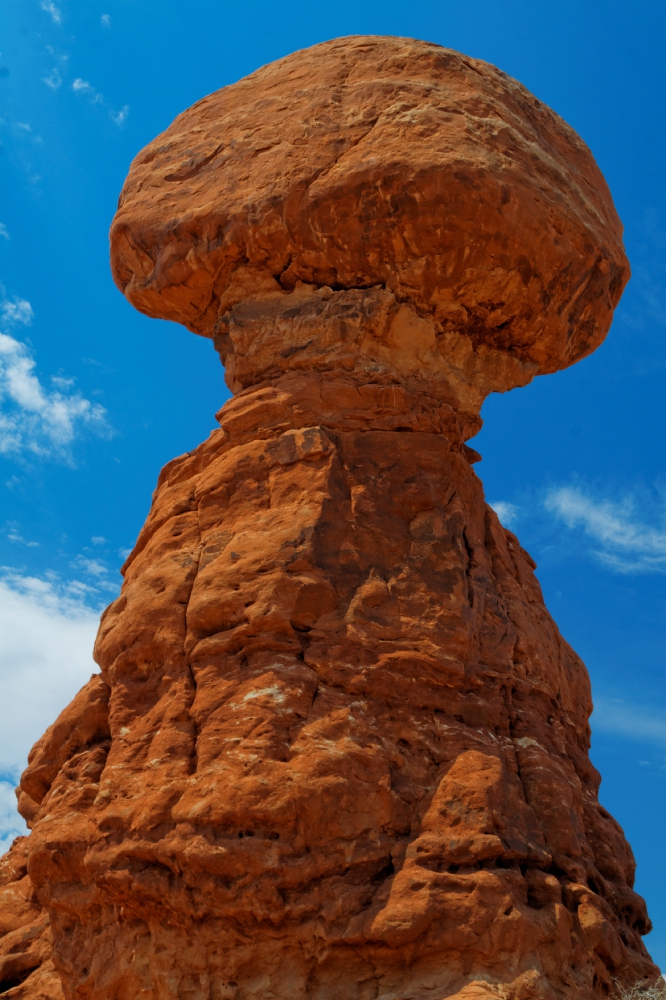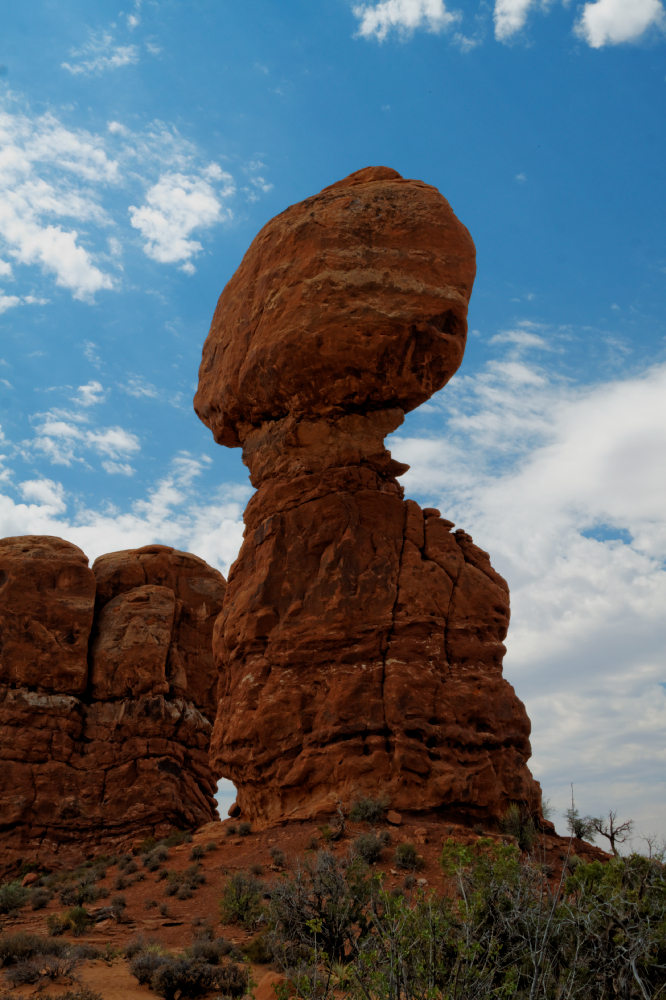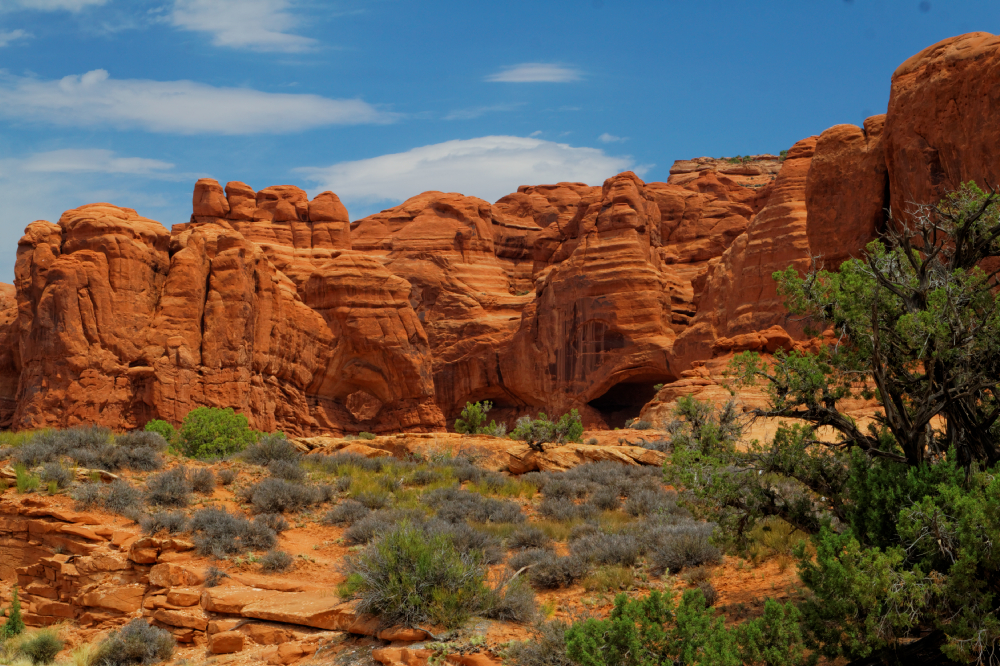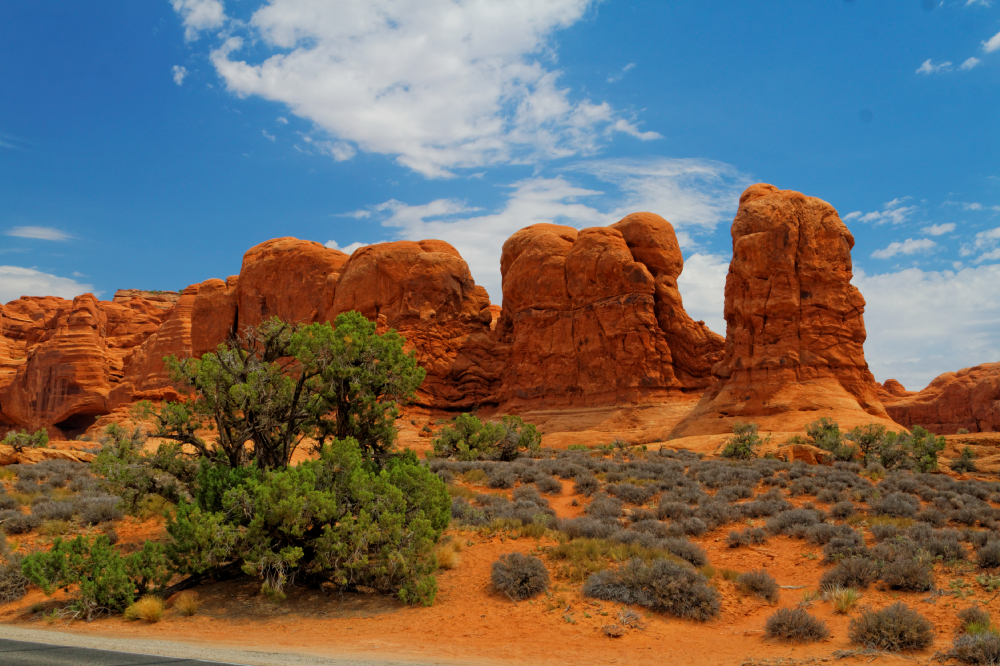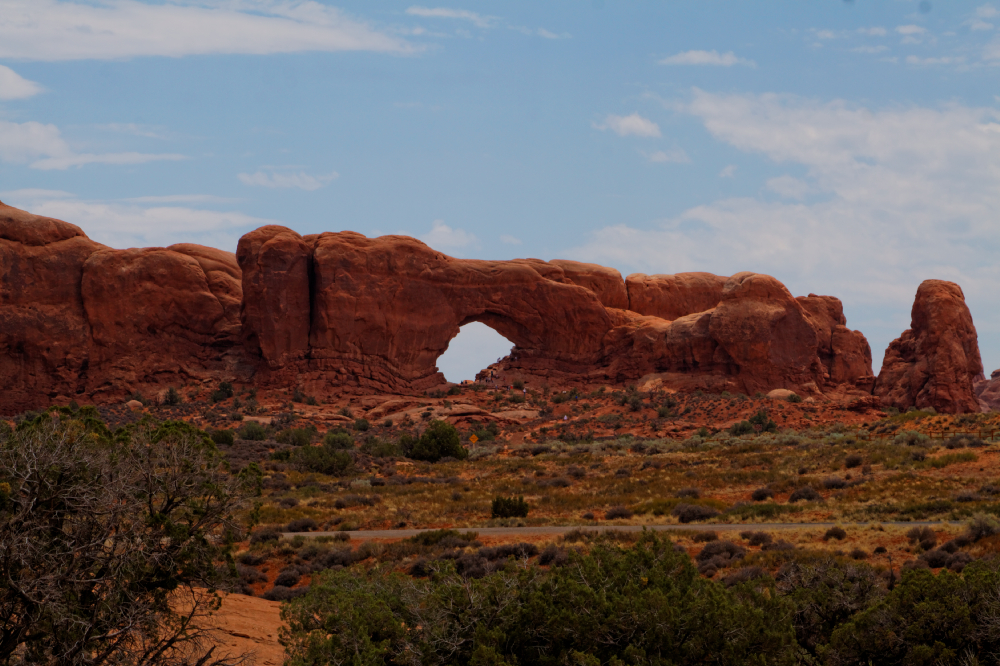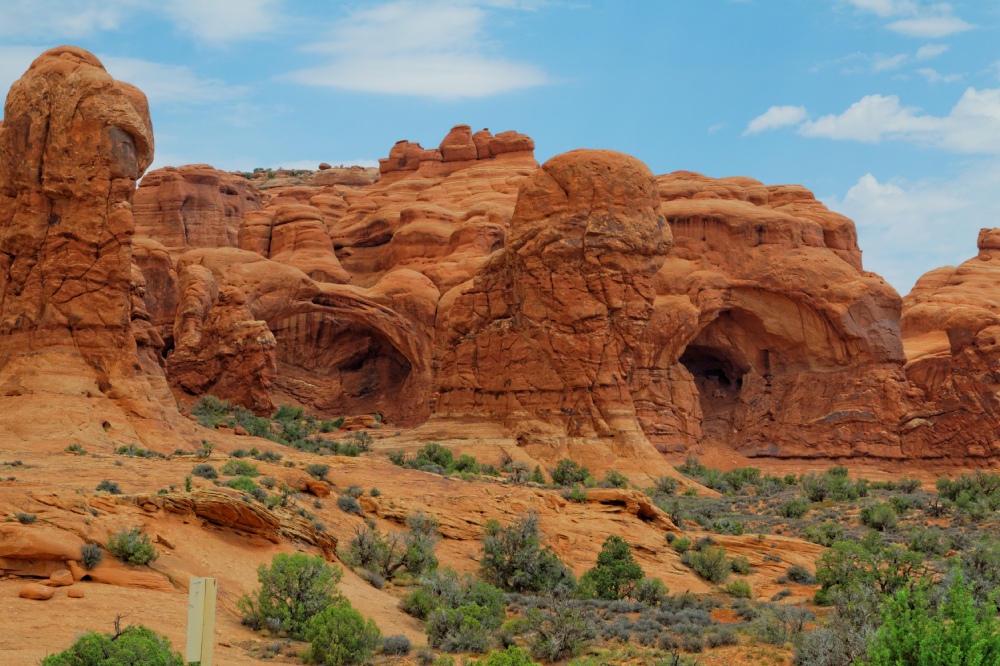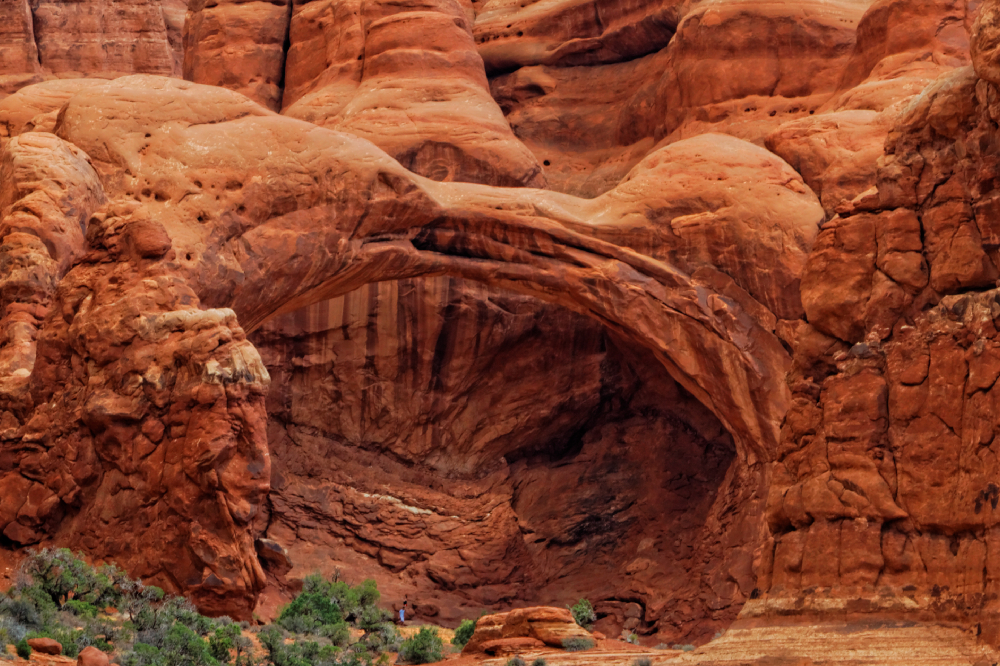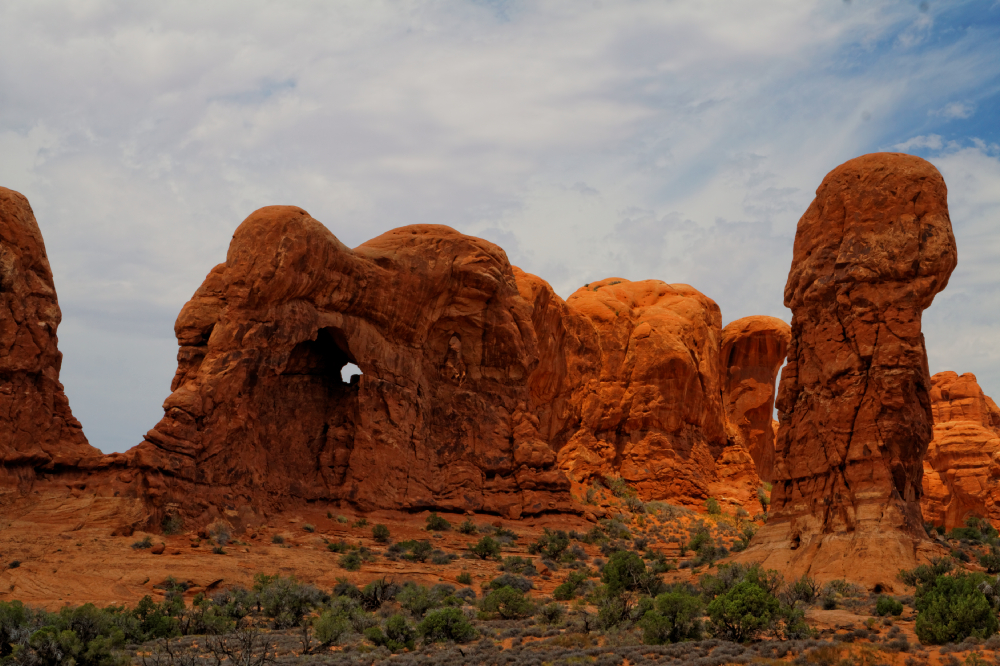 "Elephant Walk"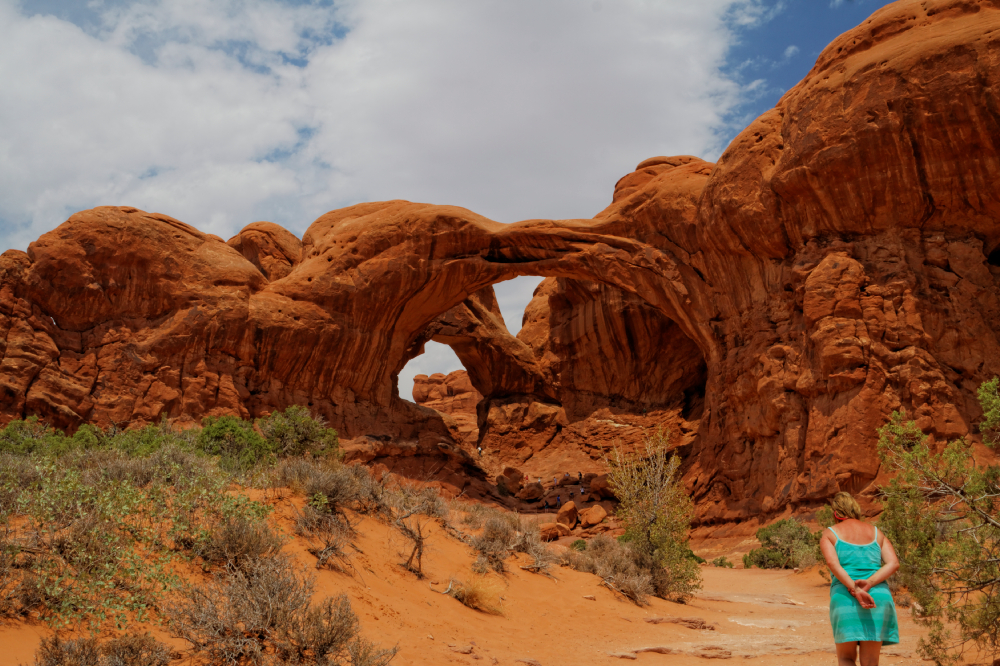 "Double Arch"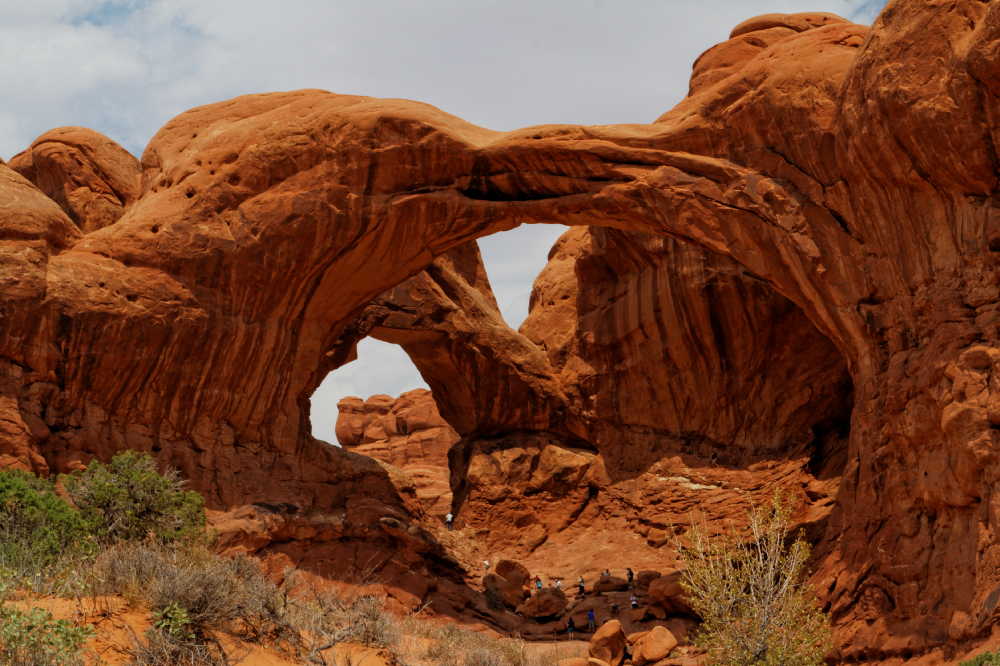 "Double Arch" - note the human figures climbing underneath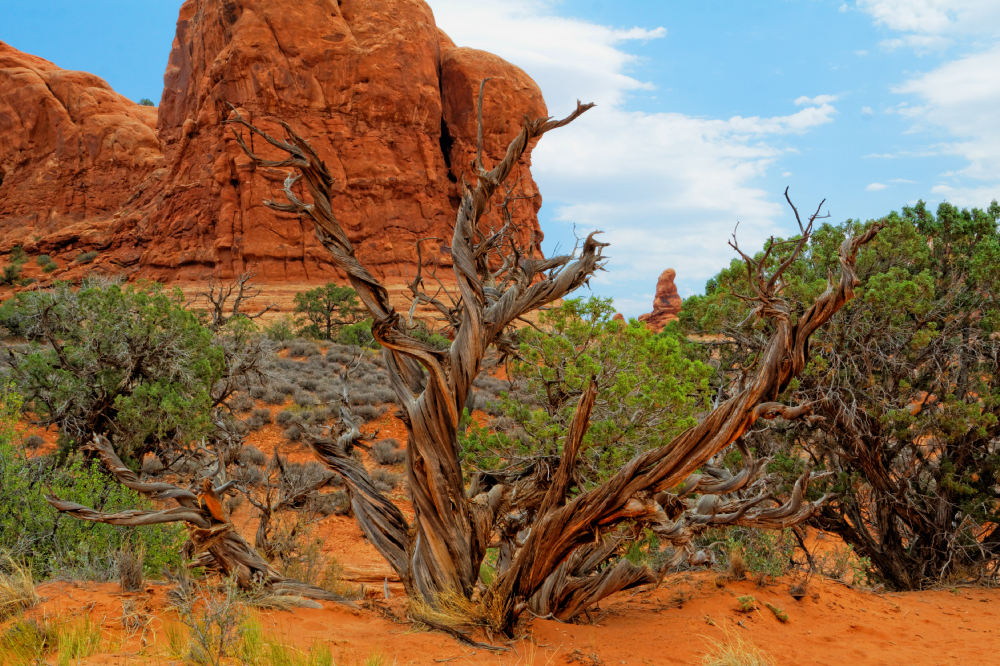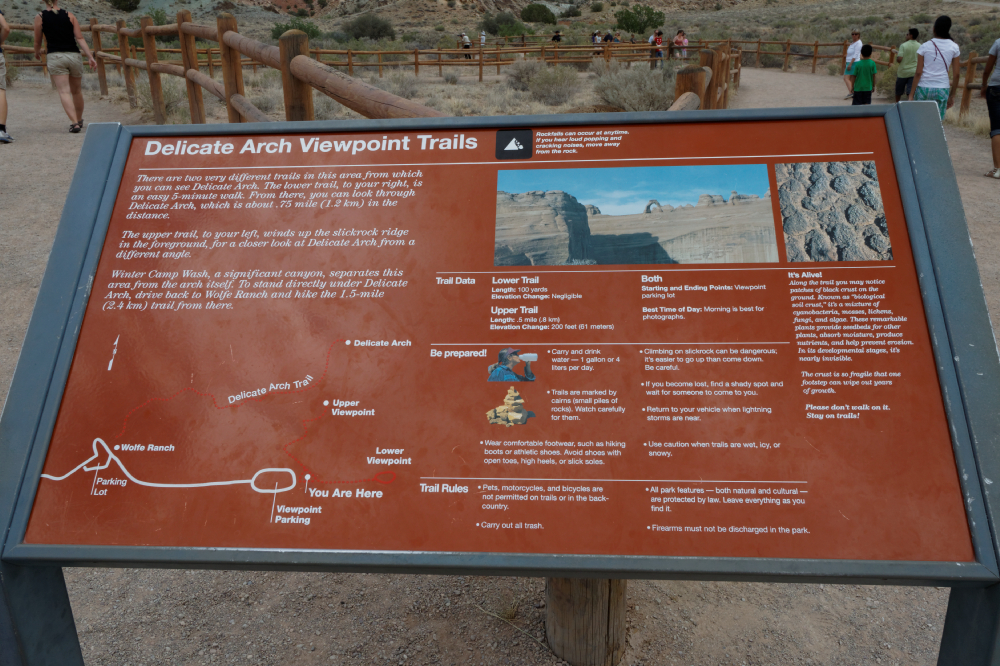 To get close to Delicate Arch, it was a 1.5 mile hike, and in the 105' weather, we bypassed it for now.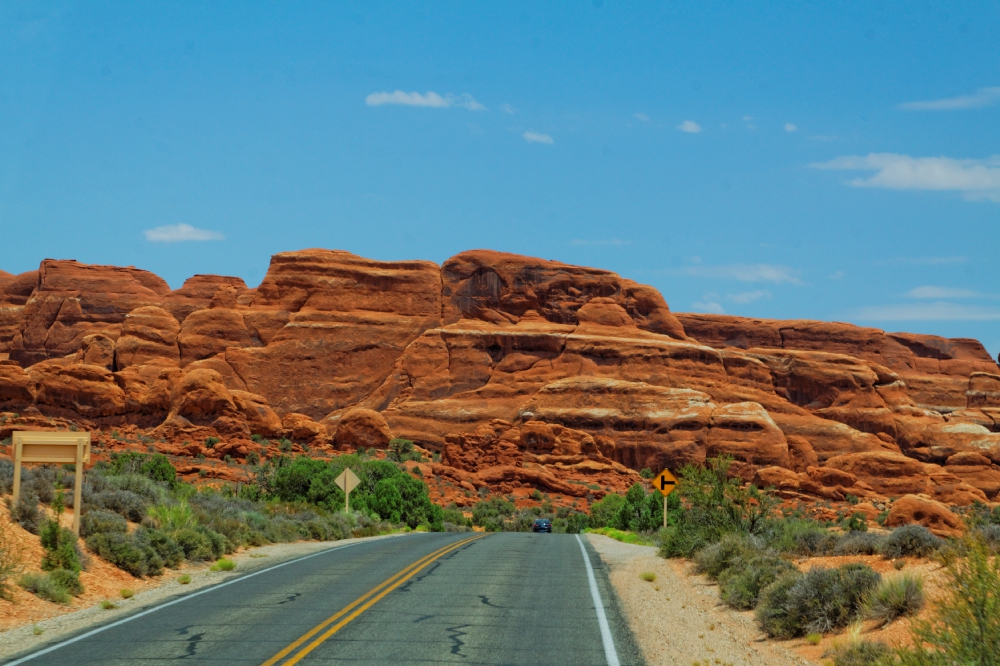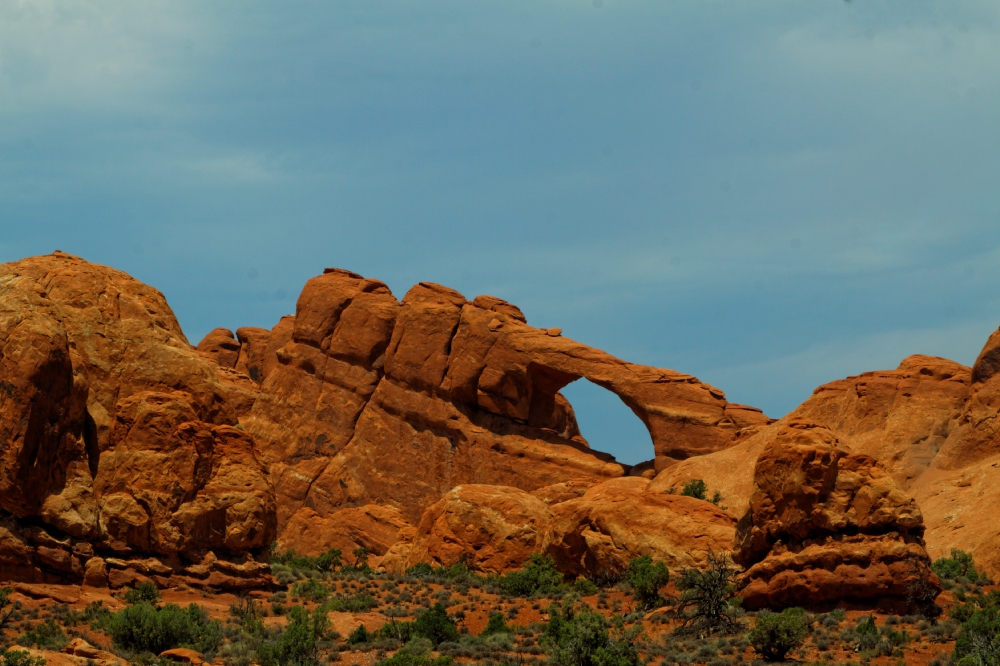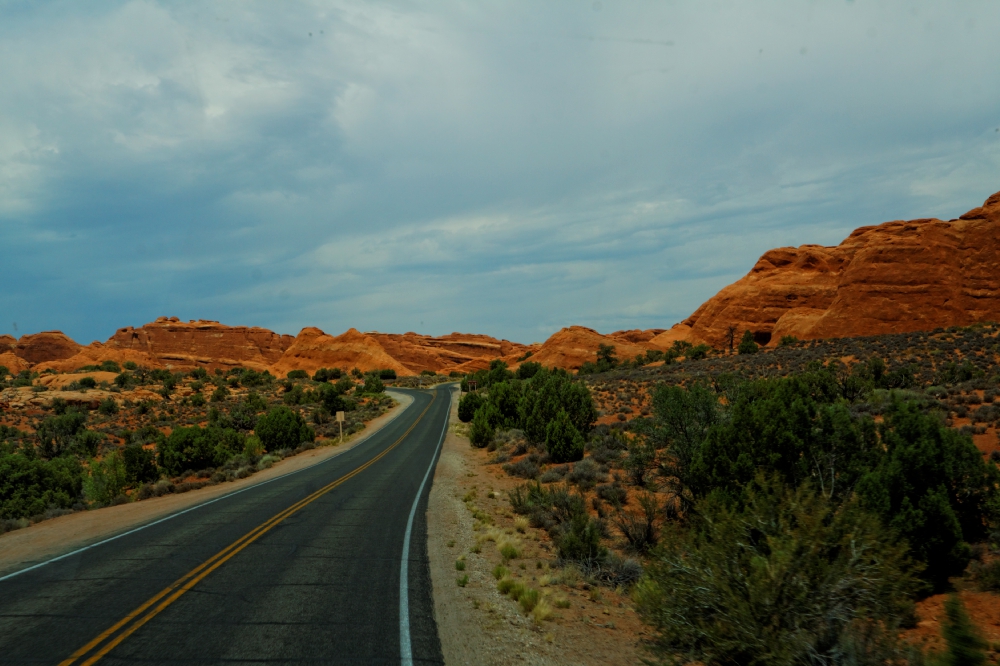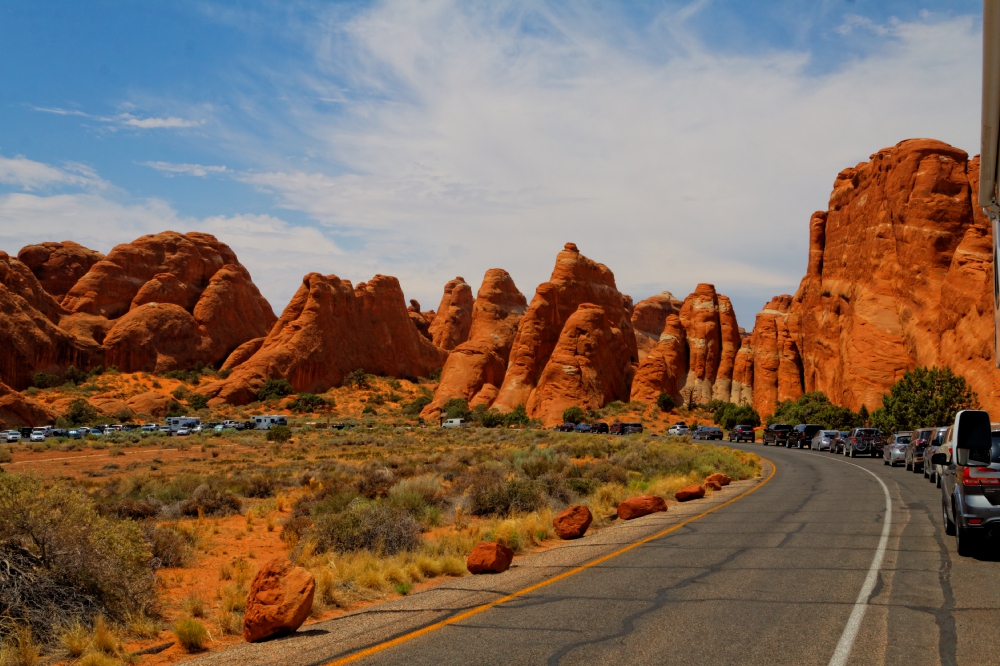 The approach to the trail head for Landscape Arch - Hal & I did this one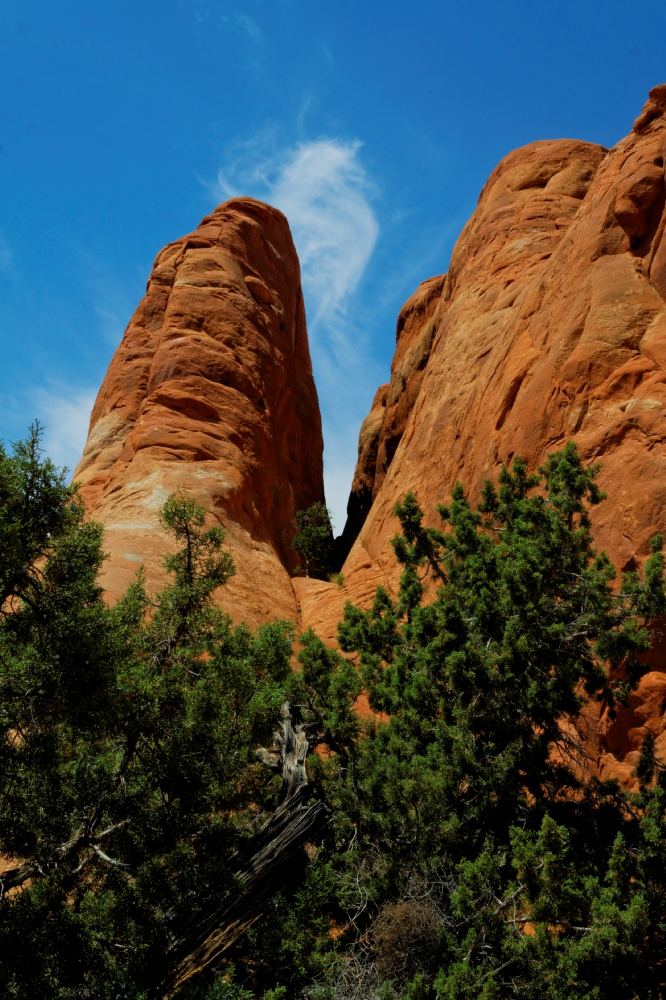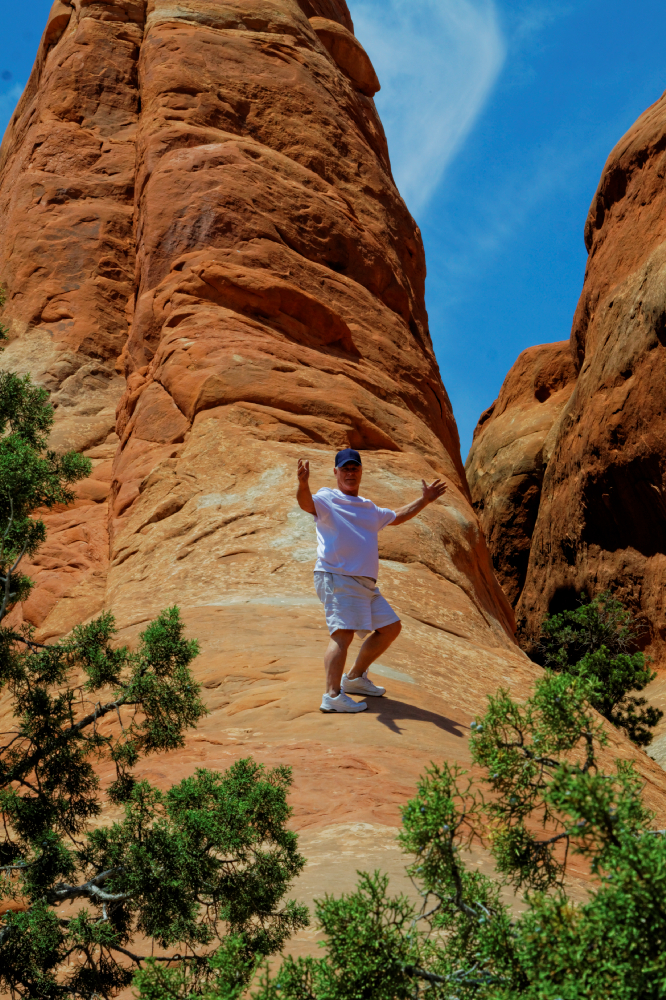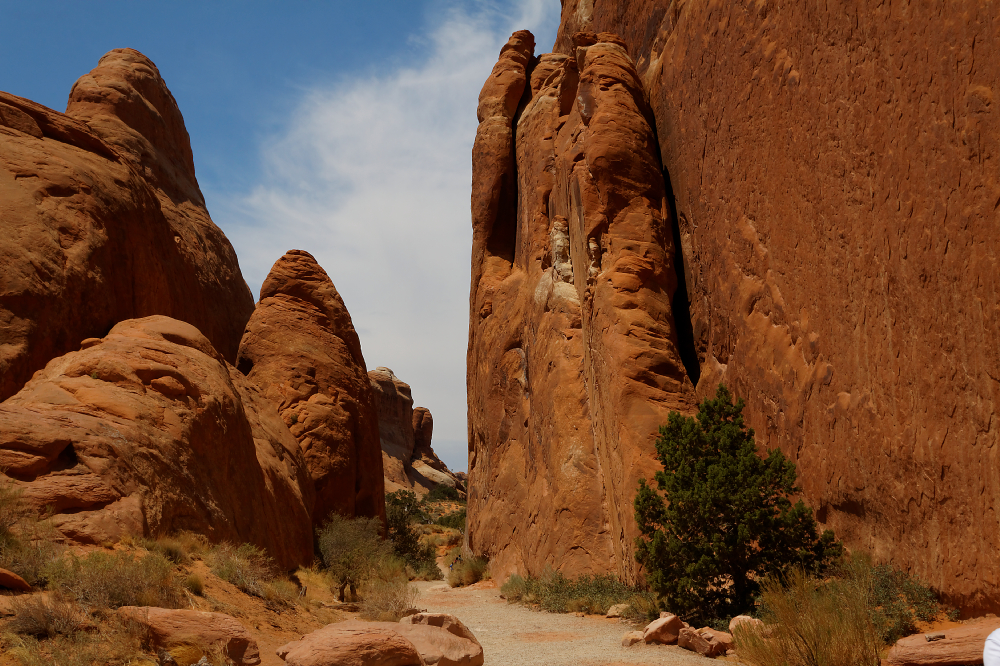 On the way to Landscape Arch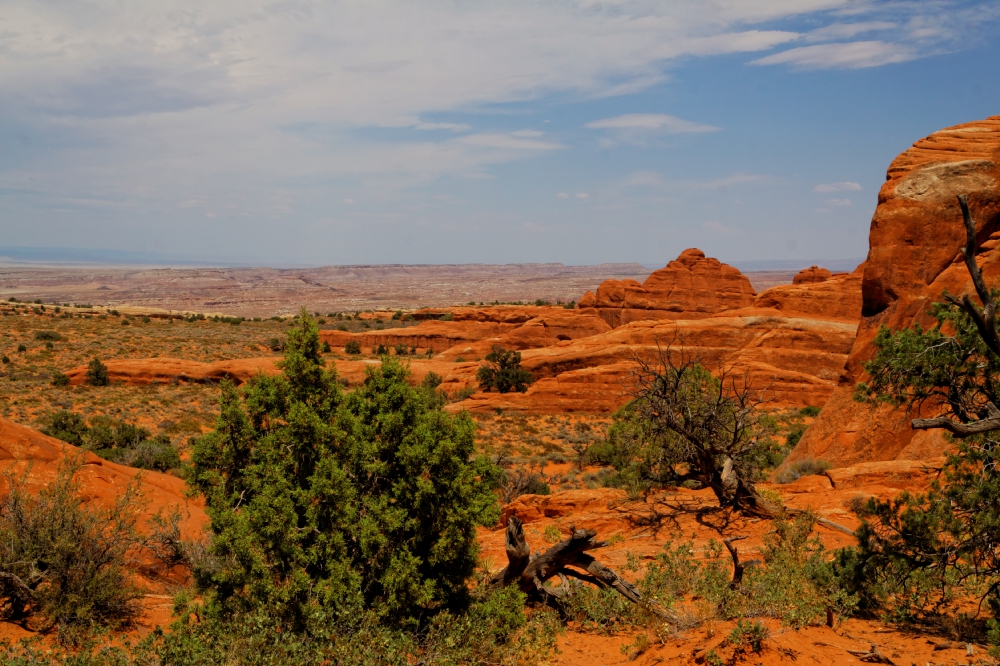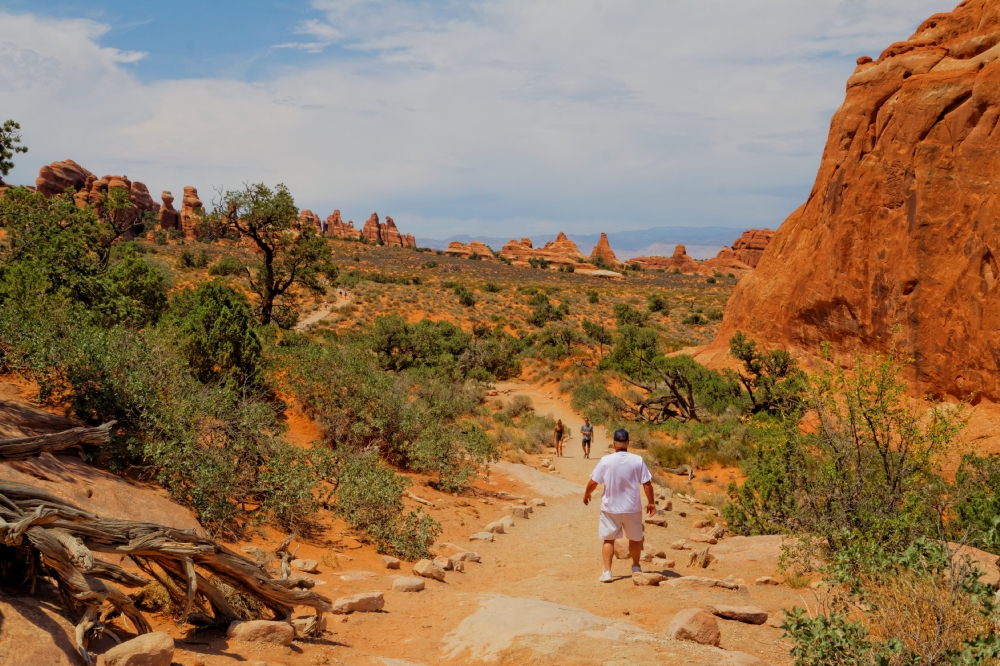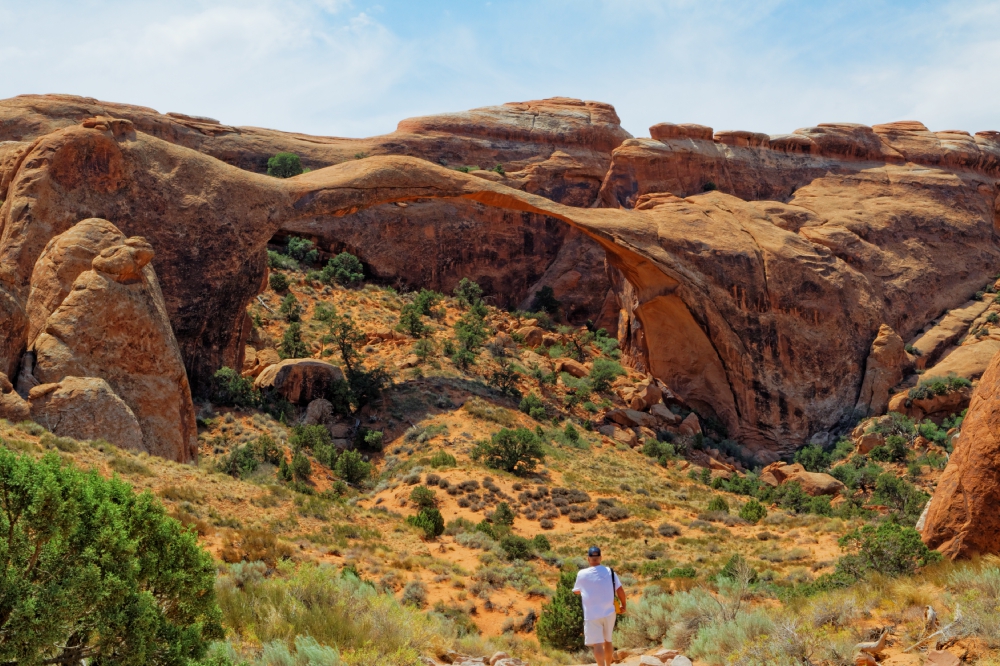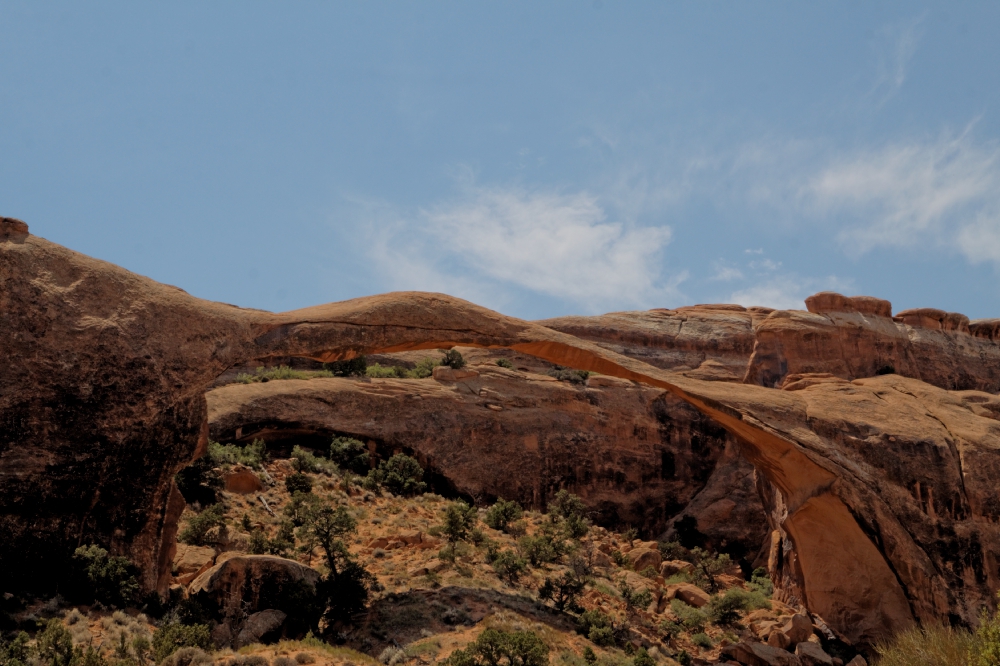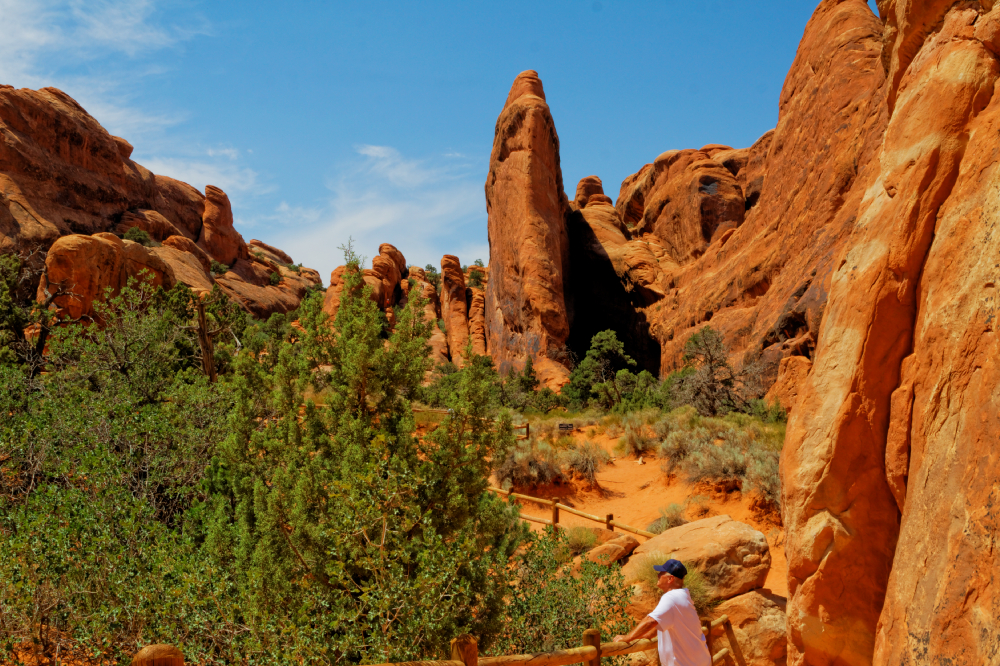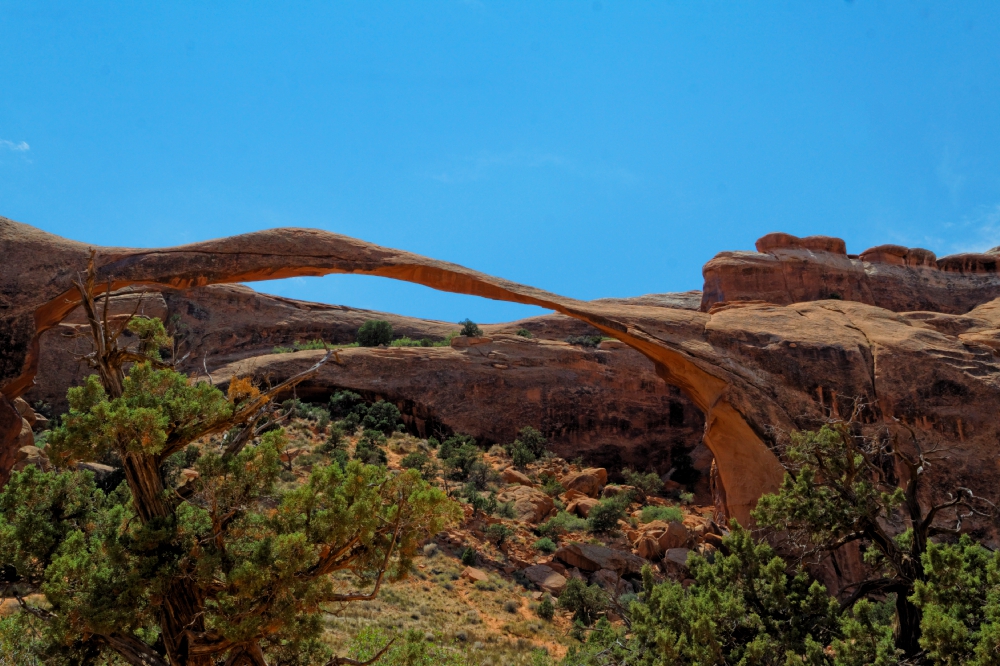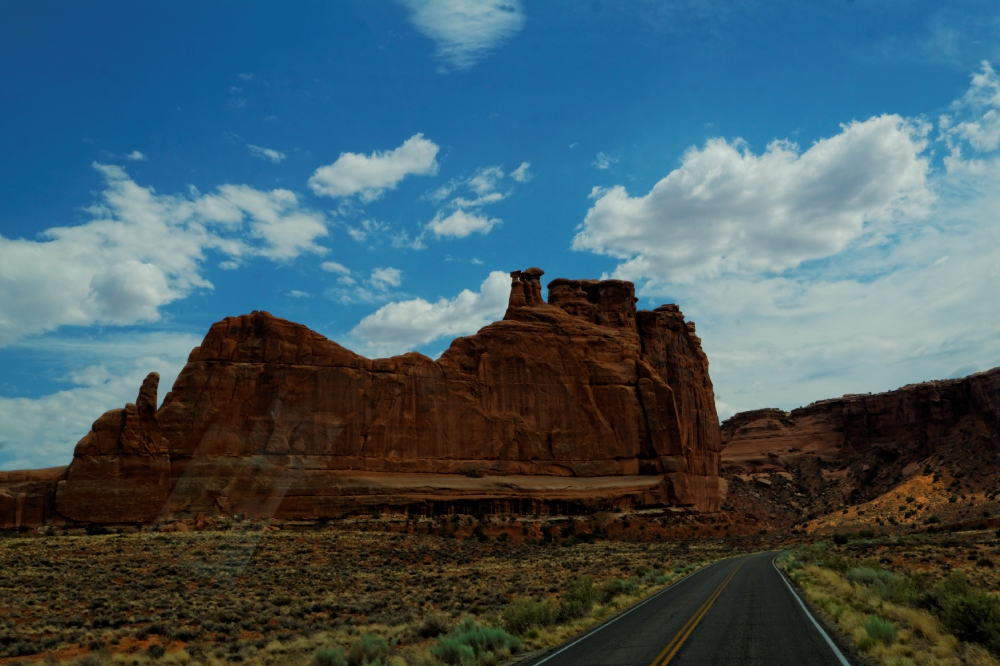 Circled around, now back towards the Visitor Center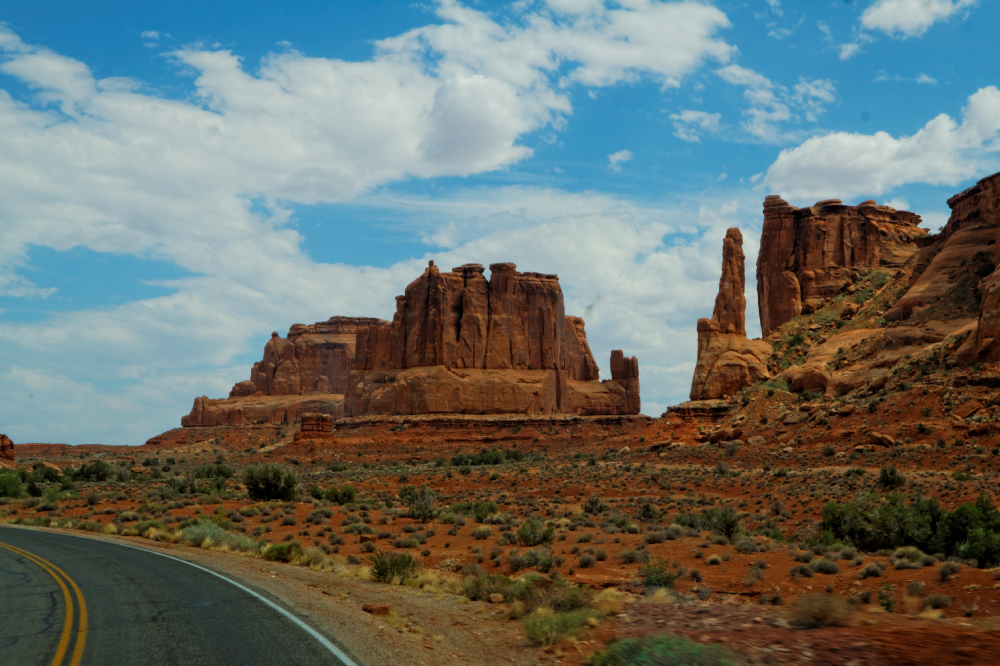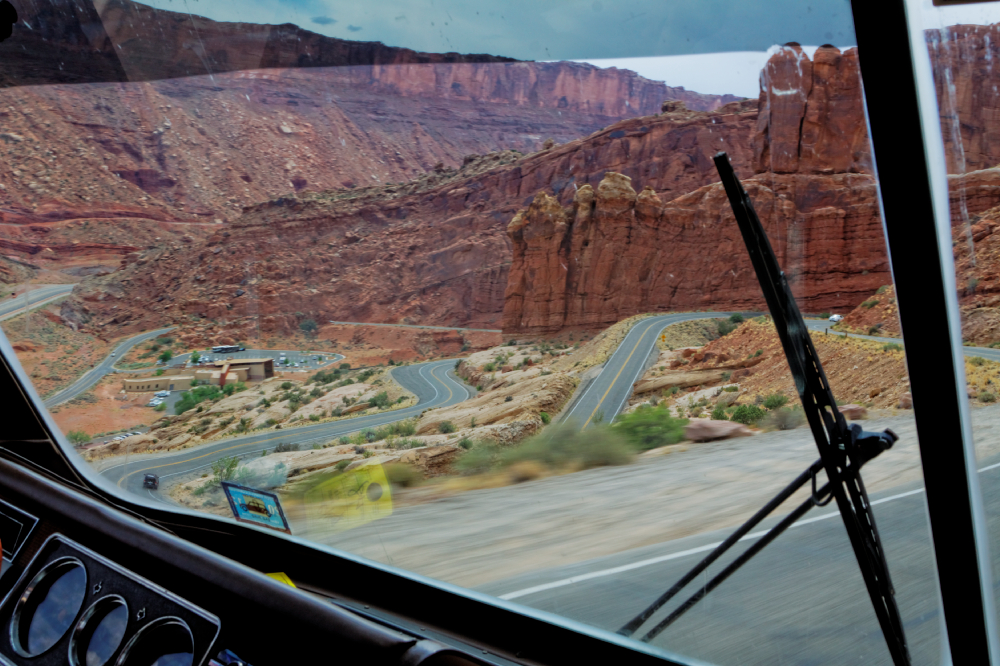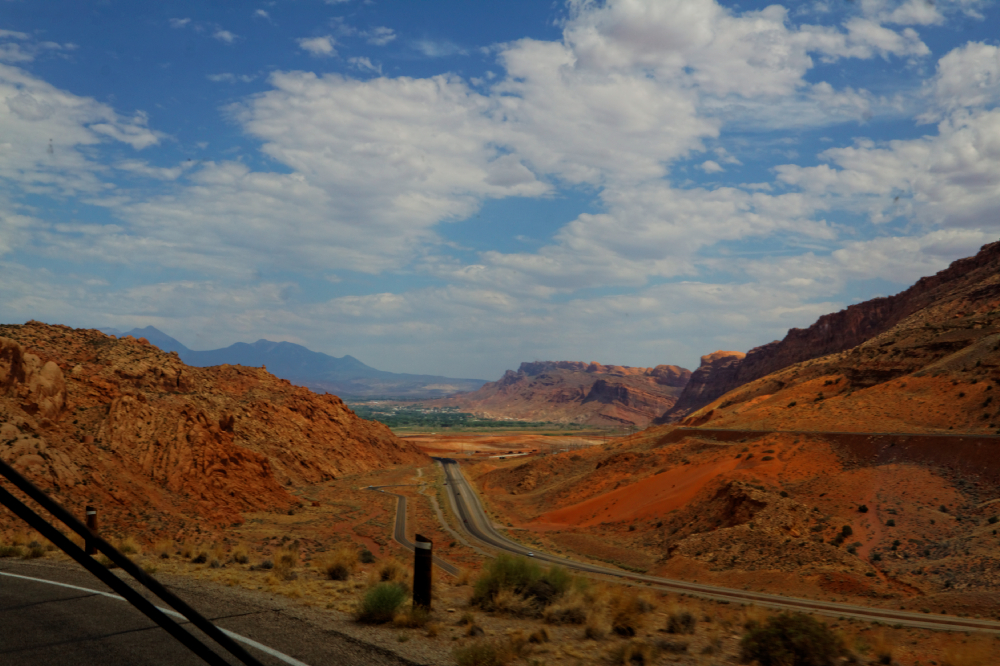 Our way out of Utah was a "Scenic Byway", back up towards I-170 and Colorado. The road wound along the Colorado River, and was indeed very scenic. For about 30 miles, then we came out onto the plateau, and the next hundred miles or so in to Colorado were, to put it bluntly, boring. Very flat, uninteresting land. But we finally hit "Colorful Colorado" about 6 PM. We drove past Grand Junction, and stopped for the night at Rifle, where a nice big Wal-Mart parking lot beckoned. Long, tiring day.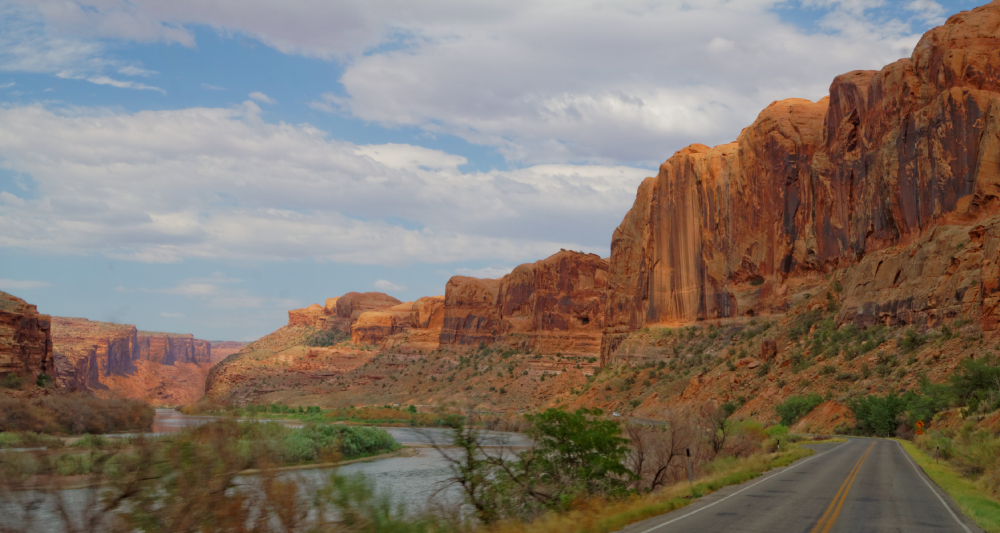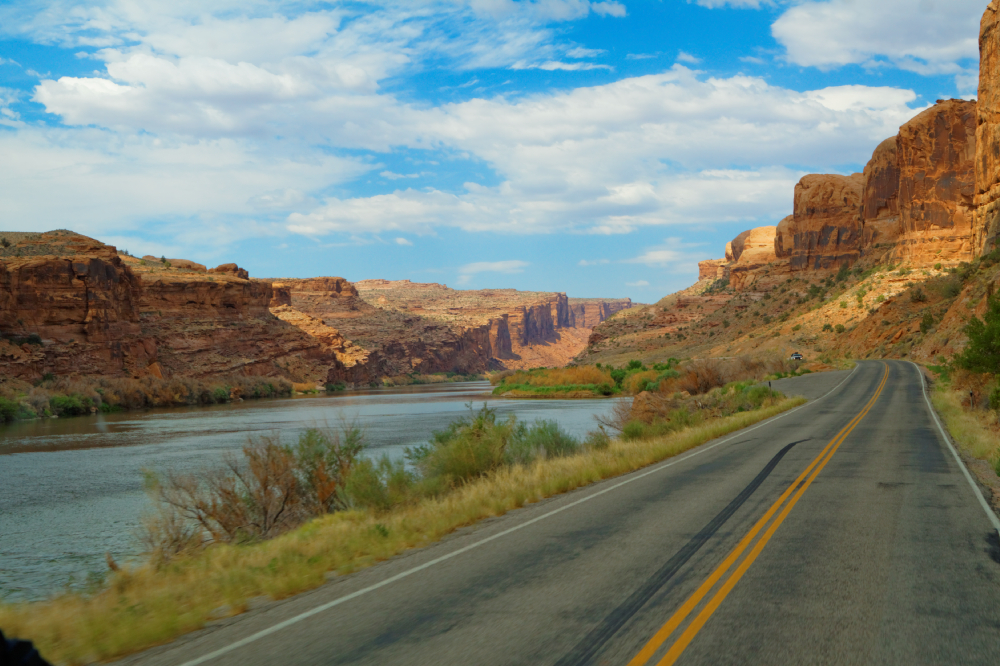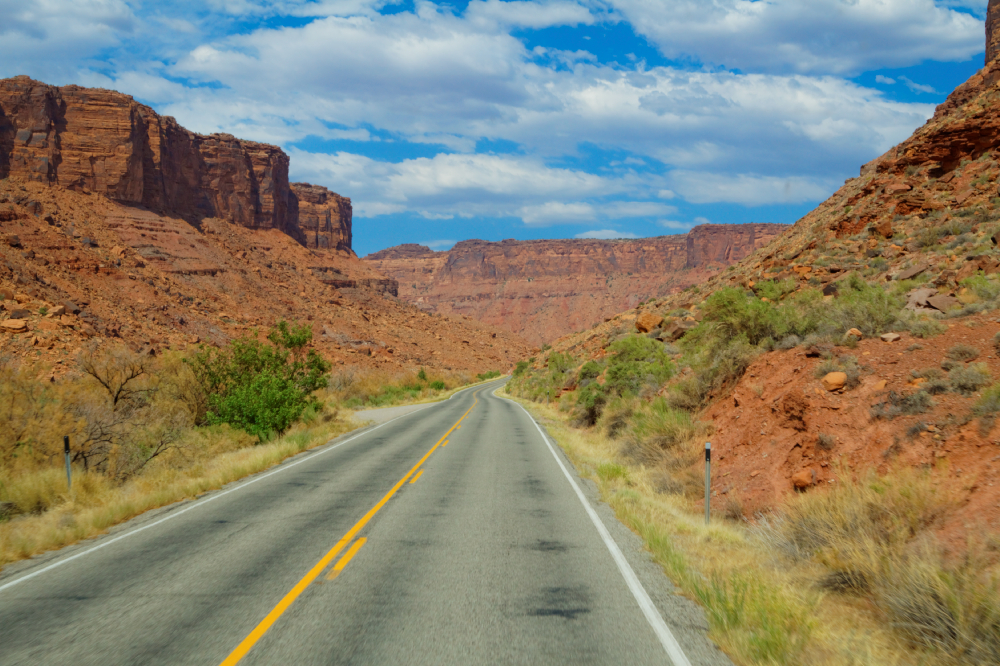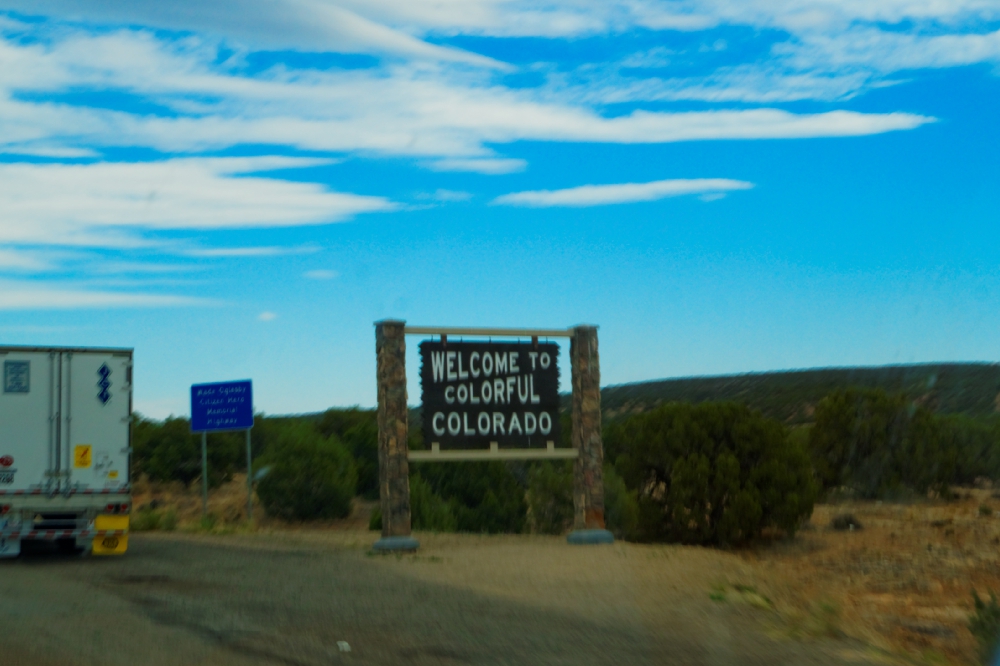 End of Day 11 - 222 total Miles
Day 10
Day 12