This was our home growing up in Exton, PA. It stood high on a ridge, with a view southward across the "Great Valley" of southeastern Pennsylvania.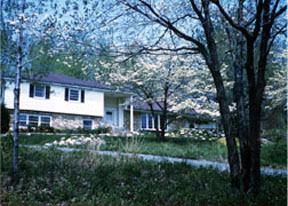 This is the view from my bedroom window, taken one winter afternoon around 1962 or so. Notice my grandmother's Corvair, in pretty much the only condition Ralph Nader and the Safety nazis considered it safe to sit in
.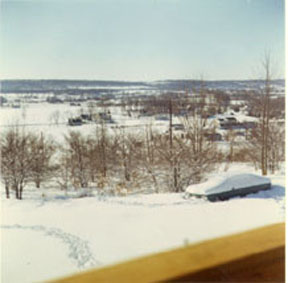 Here's another pretty winter scene, sometime in the early to mid '60's, I suppose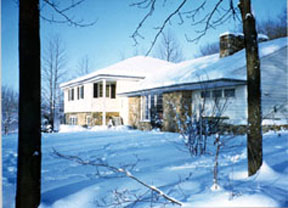 In 1974, I was 21. I worked two jobs and managed to convince a bank I was trustworthy. Result : a 1973 Jaguar XK-E convertible, 12 cylinders, wire wheels, leather interior and all. Little devil could scoot, too. (wistful sigh...).