Day 15-Beckley, WV to Home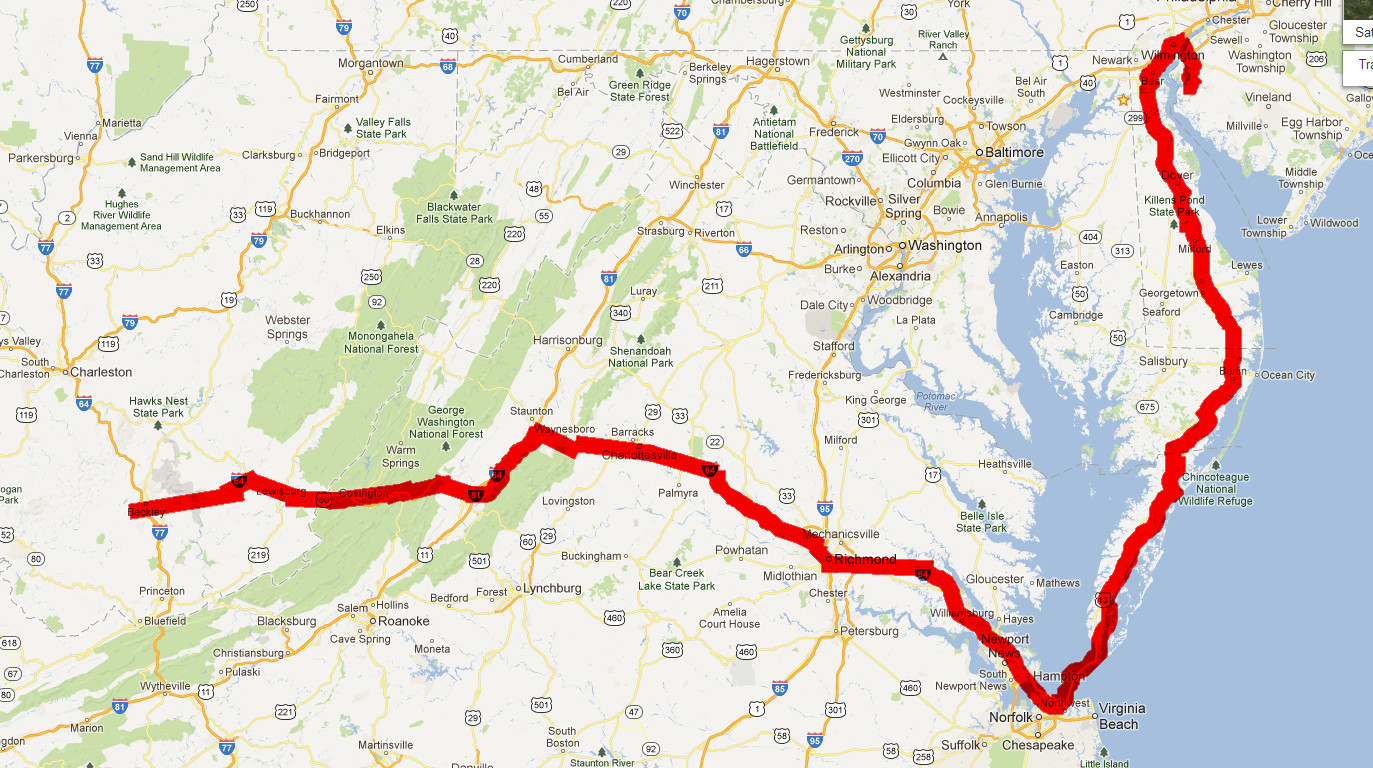 We had another long day ahead of us - whatever the time, we weren't stopping until we got home. Beckly was foggy and cool in the morning, but it warmed up quickly. Our route today would take us up over the Appalachians, then north for a little while on Interstate 81 to Staunton, then back on 64 east again towards Norfolk. We'd go through Charlottesville, Richmond, and then down along the James River past Williamsburg and into Newport News, where we'd take the Chesapeake Bay Bridge-Tunnel over the bay, and then US 13 up through the Eastern Shore back into Delaware and then the cross over into New Jersey. This last part was a familiar stretch of road, so I had no concerns about it. Most of these pics were taken out the windshield, so again I apologize for the quality.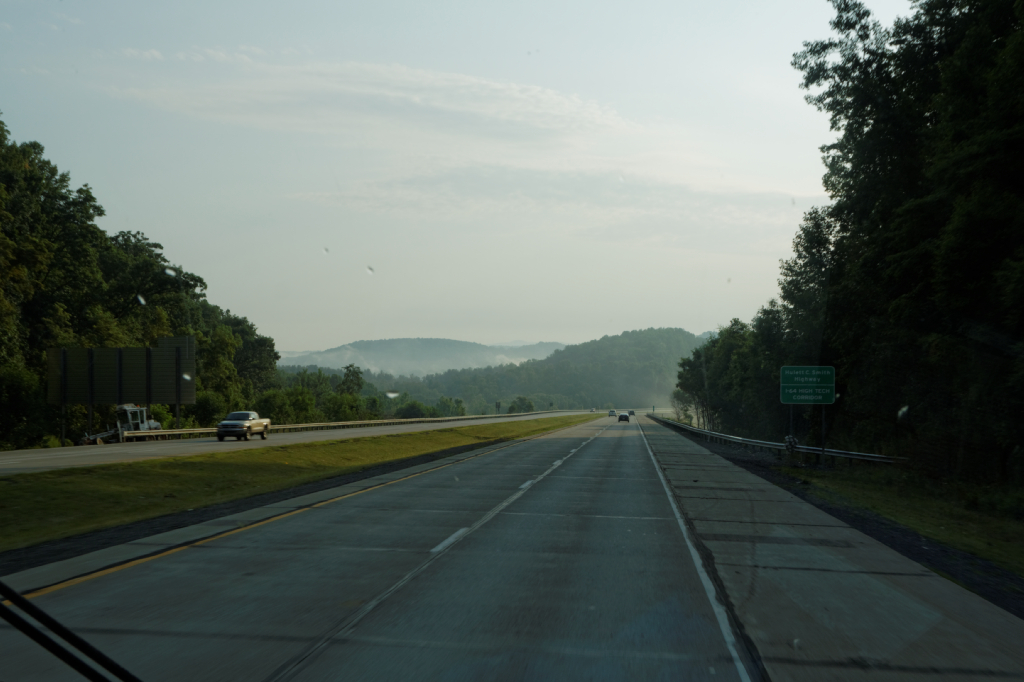 Early Morning, east of Beckley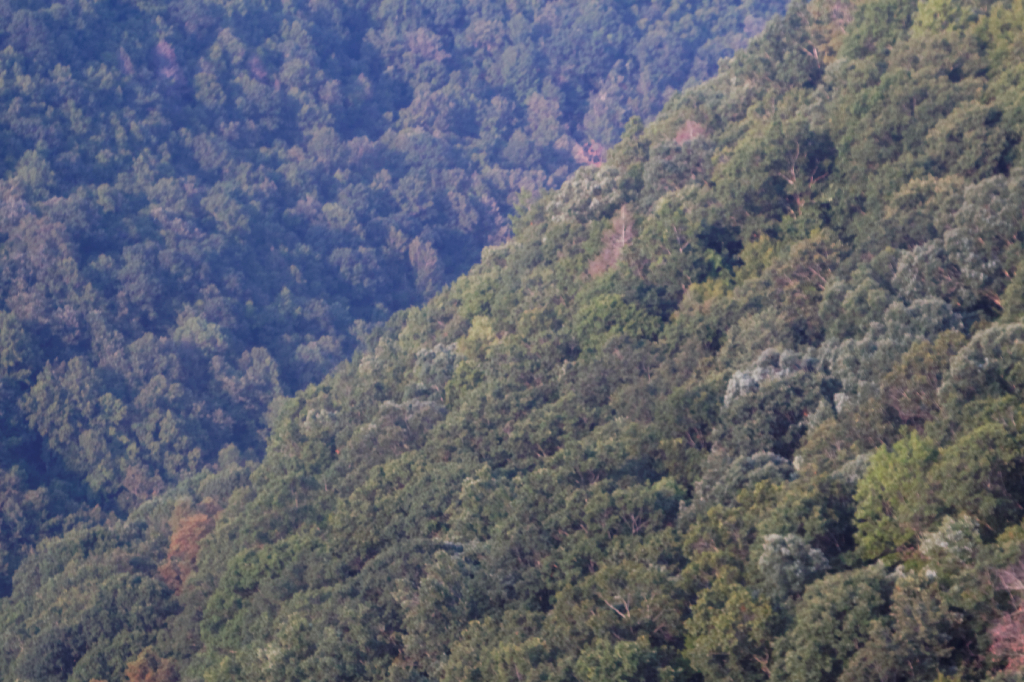 West Virginia Hills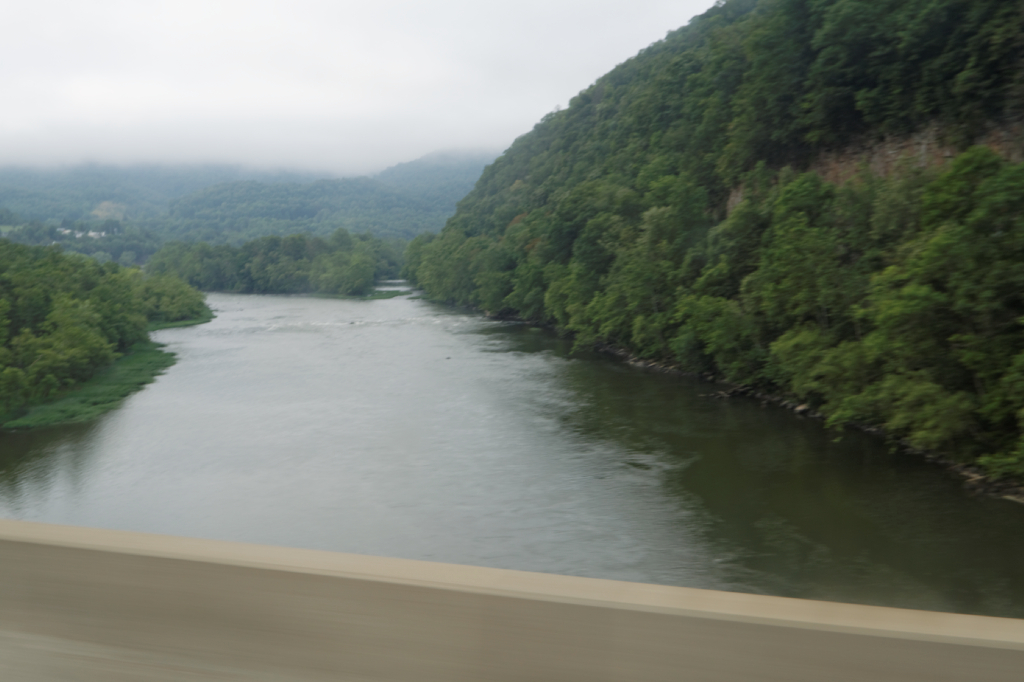 The New River near Hinton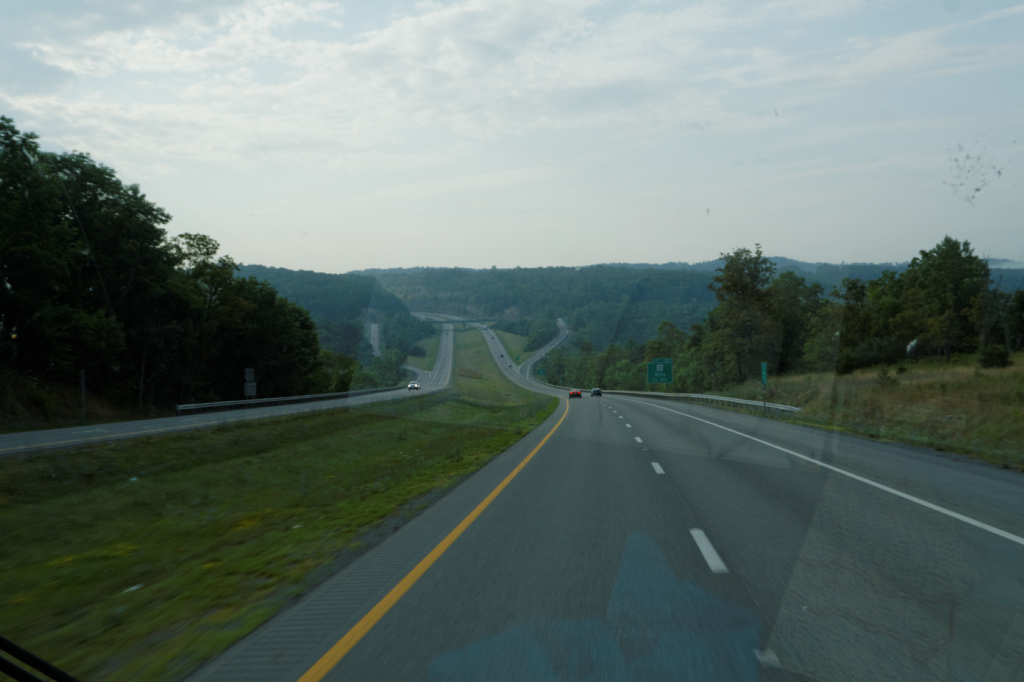 Near White Sulfur Springs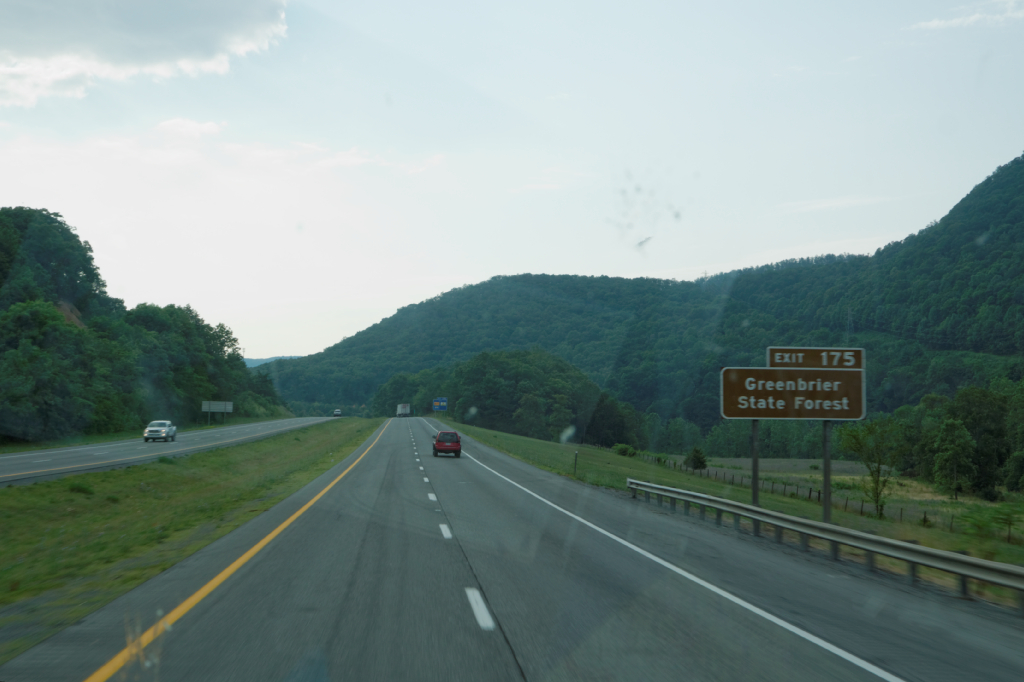 We crossed over in to Virginia just before 9 am, and the sun came out and burned off most of the fog. We noticed as we headed north on I-81 a lot of downed trees, then realized it was from the big derecho weather storm that passed through here a week earlier - we'd been alerted about it by Melissa's daughter Gabrielle - it caused widespread power outages, for days at a time. Just the thing you wanted in 90+ degree heat. At home, we lost power from Friday night until Monday afternoon, we heard. Everything was out all up and down the eastern seaboard. We had seen dozens of utility trucks heading back to the midwest and south the last few days, from all the crews that had been sent to help out along the east coast.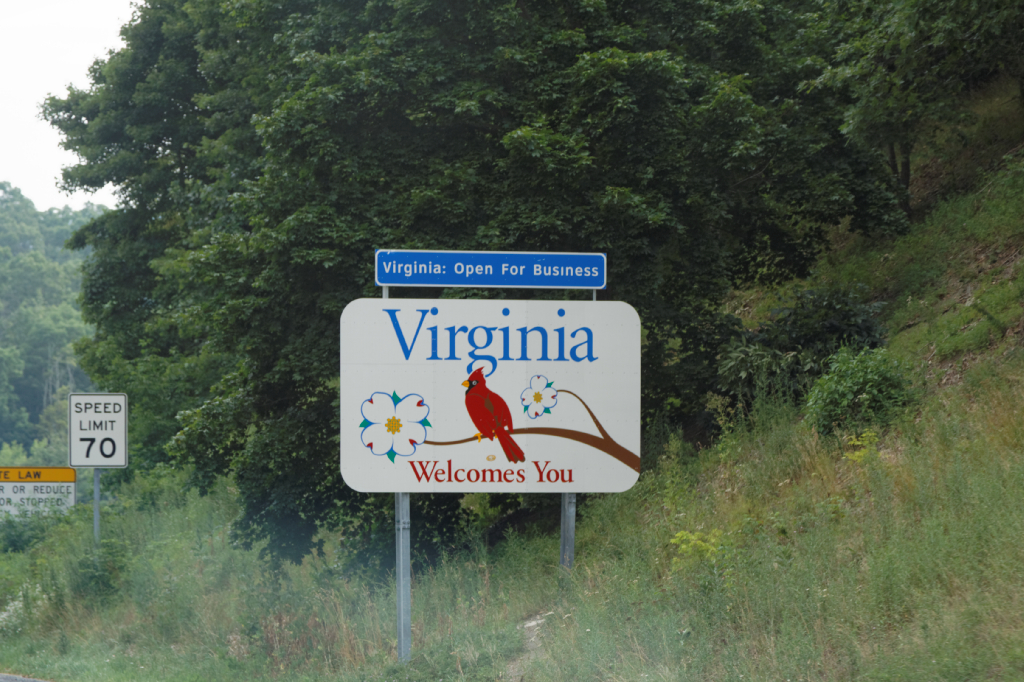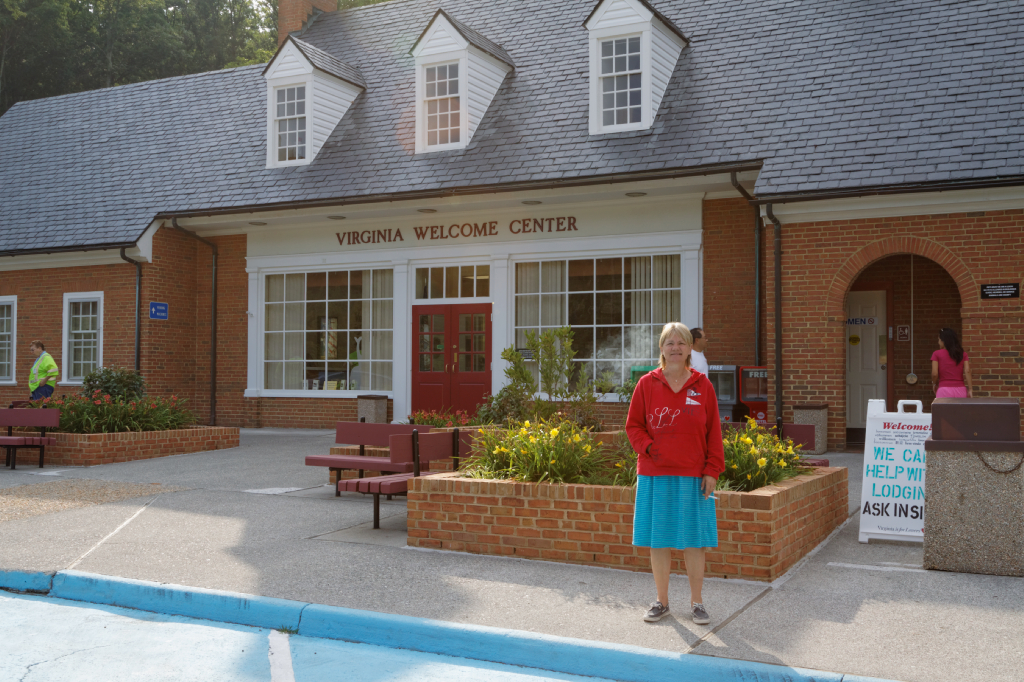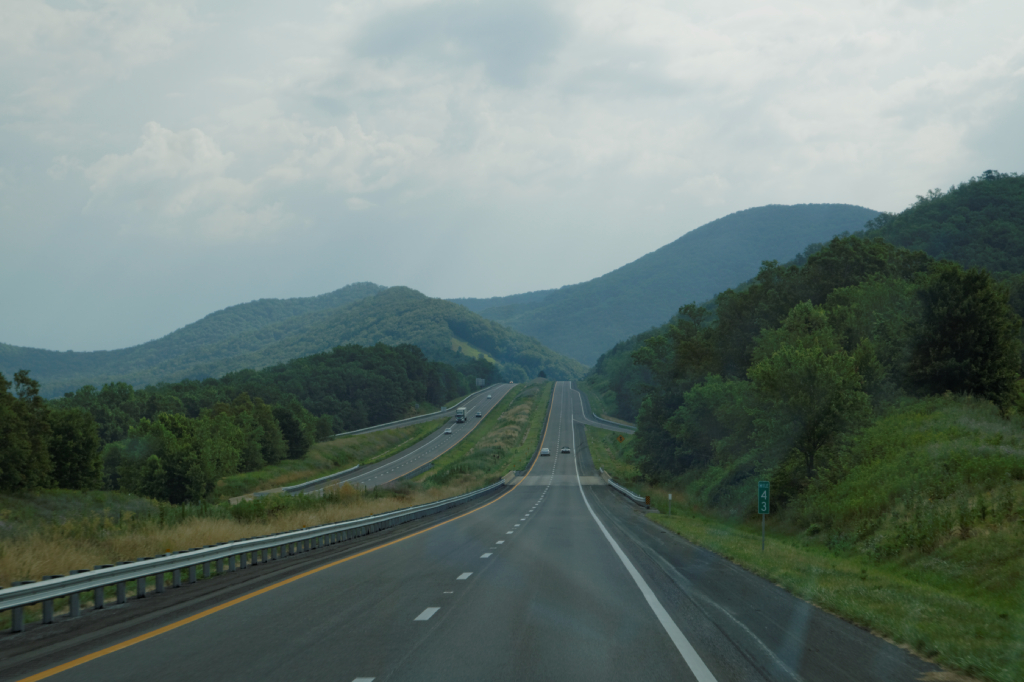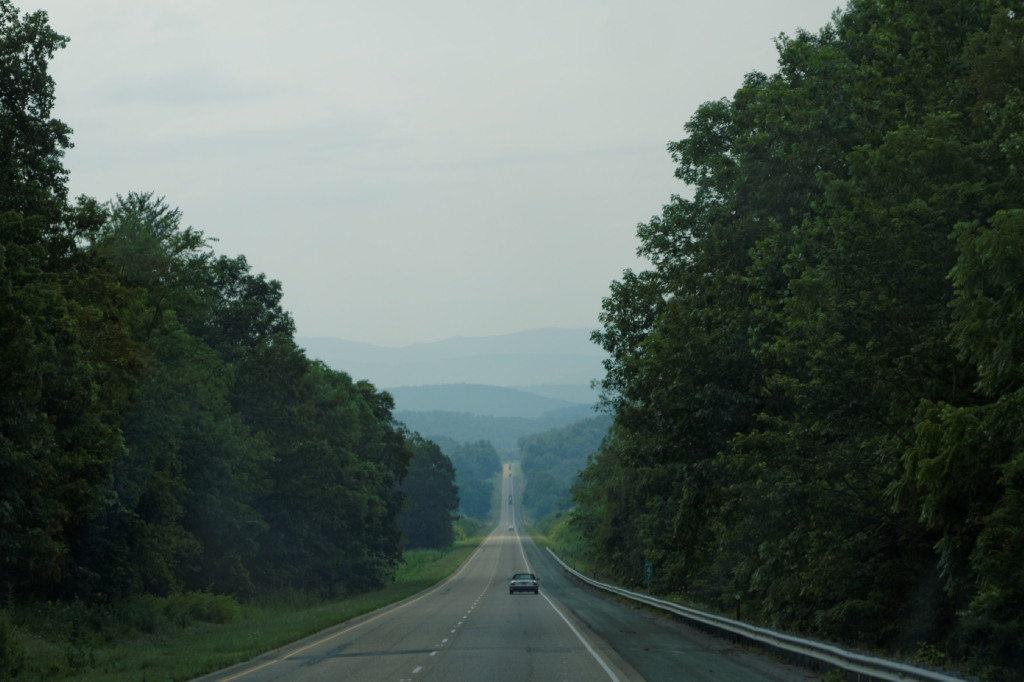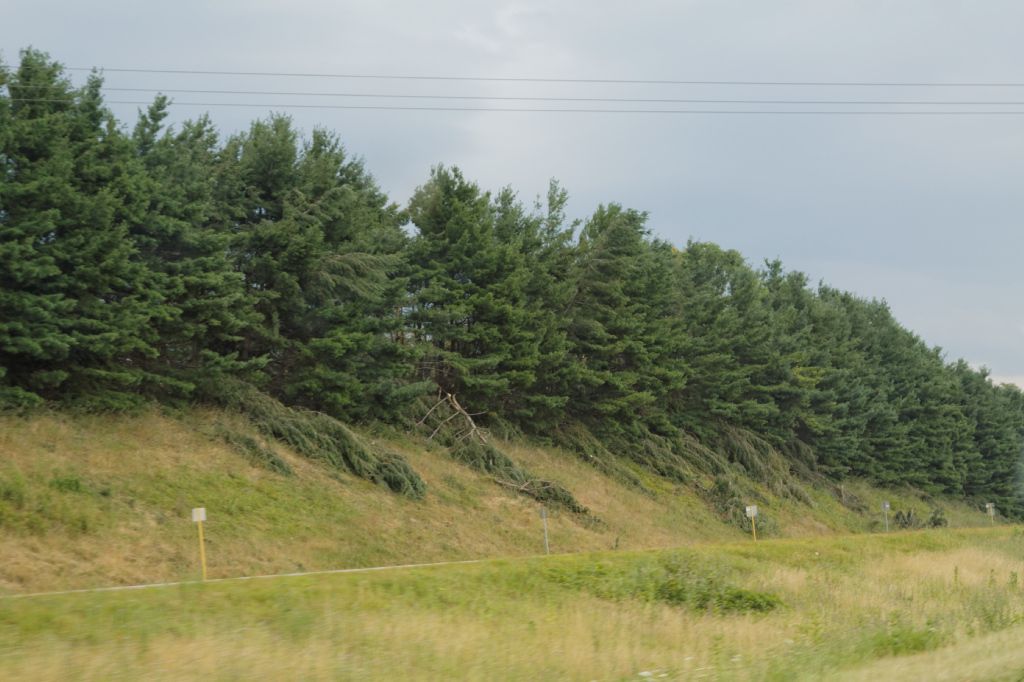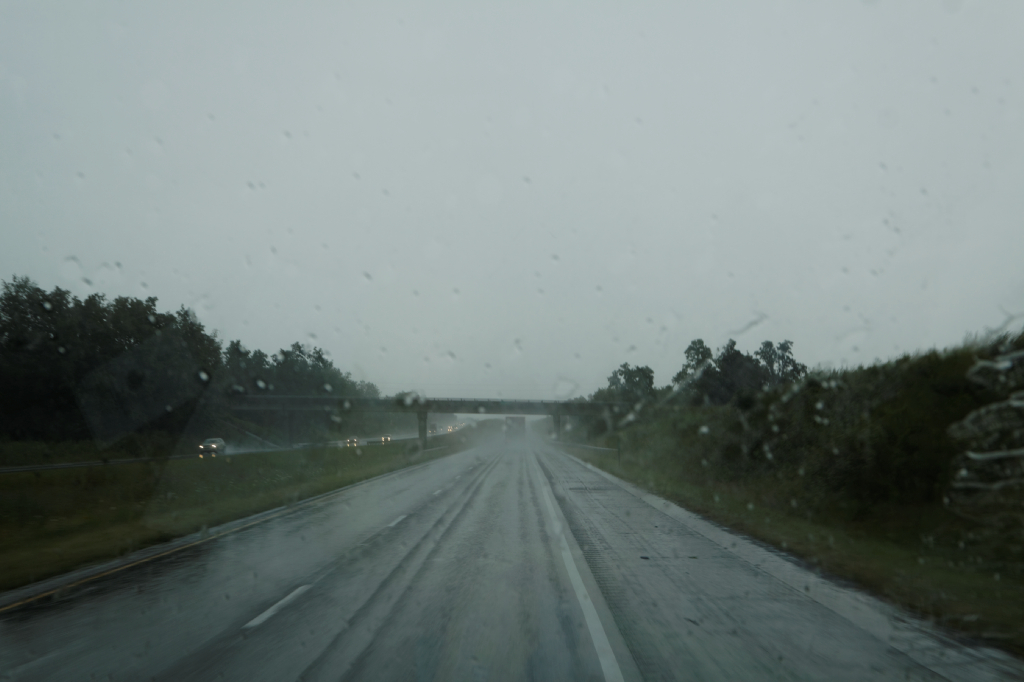 Another short rainstorm outside of Charlottsville, VA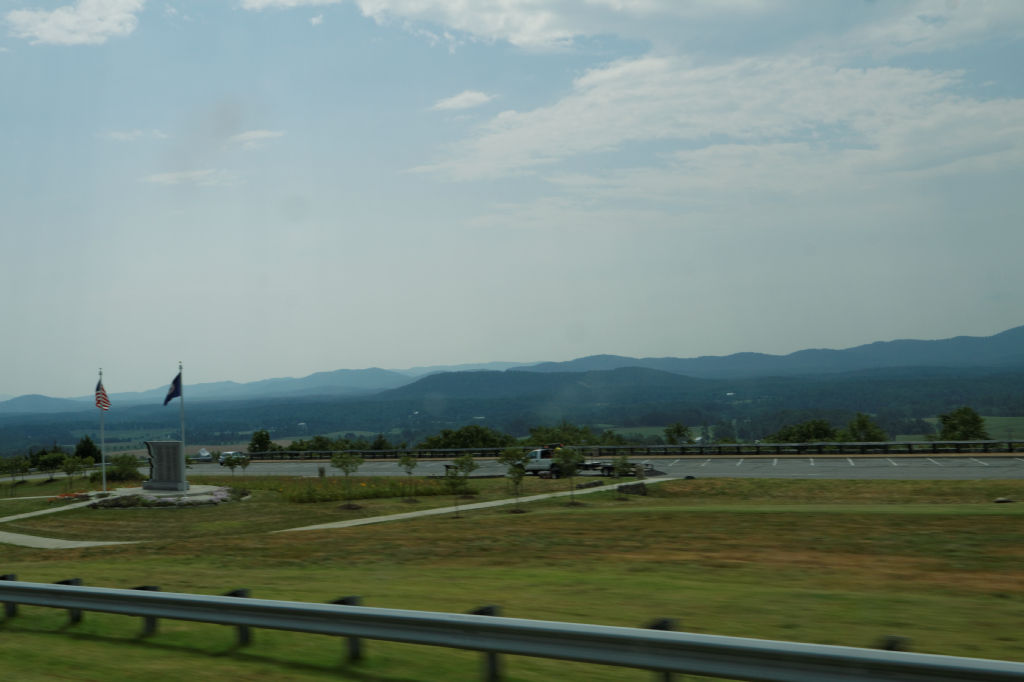 Coming down out of the mountains for the last time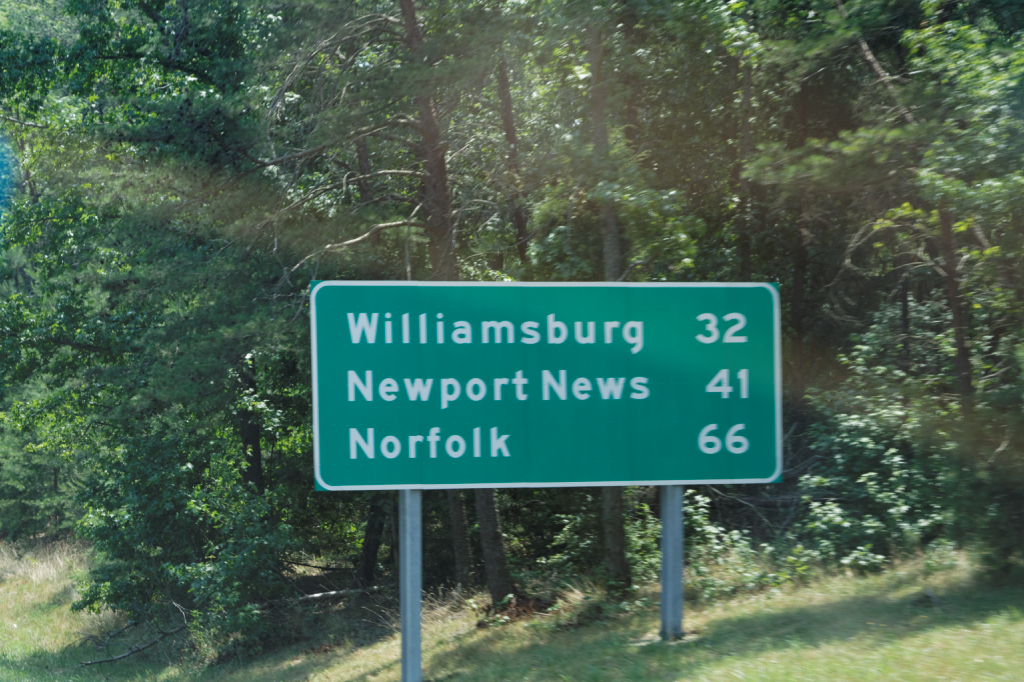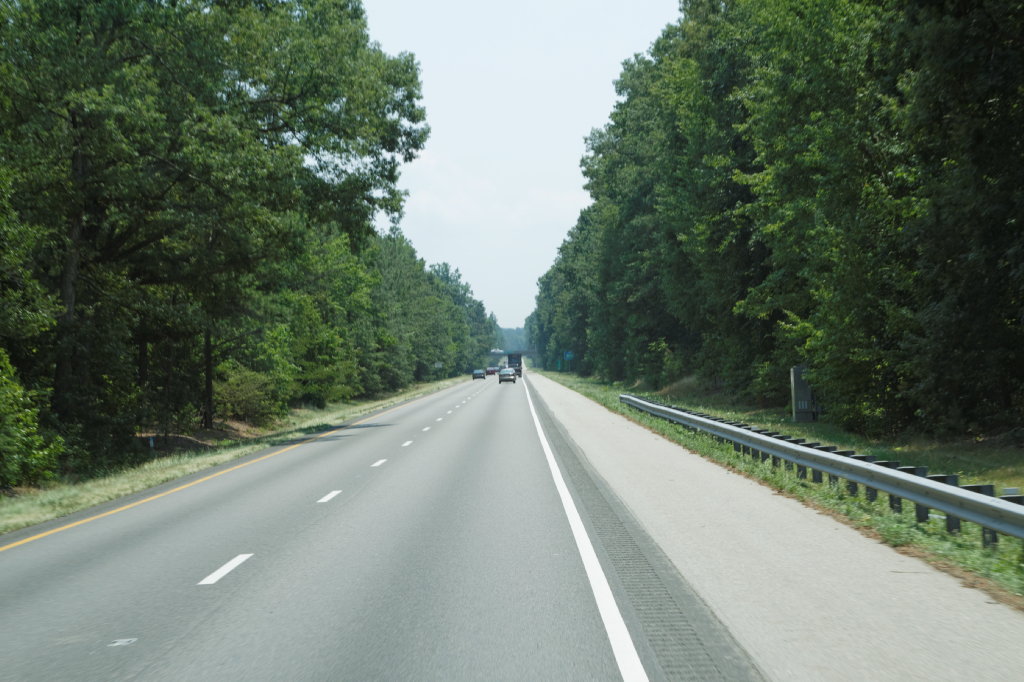 I-64 outside of Norfolk
The stretch of road between Richmand and Norfolk was the absolute WORST we encountered the whole trip. Bone-shakingly rough, full of potholes, expansion strips, a lot of traffic, and just horrible. That last hundred miles to the CBBT was dreadful. We gassed up at a Wawa near Williamsburg, nearly got lost on due to a bad GPS reading, and finally hit the bridge about 2:30 or so. We even stopped at the Restaurant/Store in the middle of the bridge, which, I learned, takes some manuvering in an RV. Then over the bridge/tunnel, up the DelMarVa peninsula with no problems, except the stop-and-go traffic on US 13, and home again. Phew...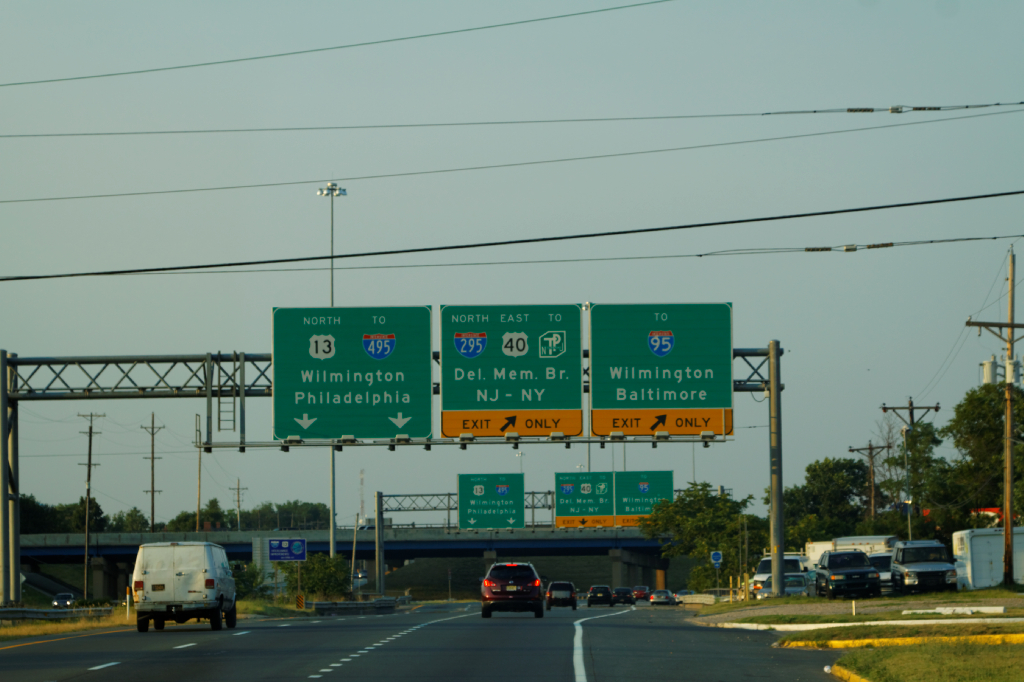 Familiar Faces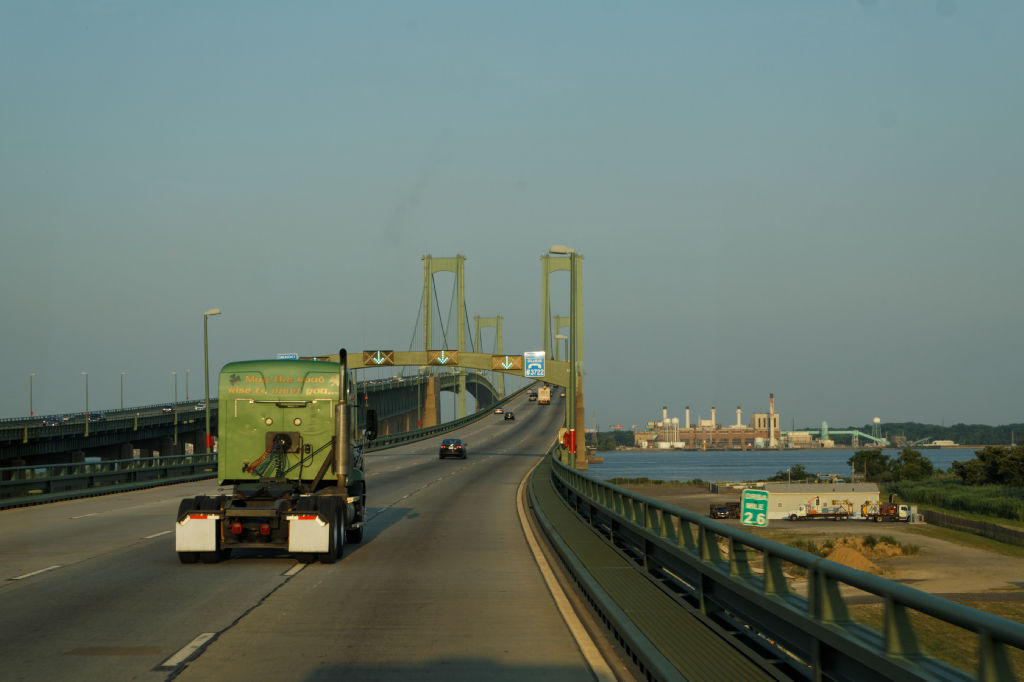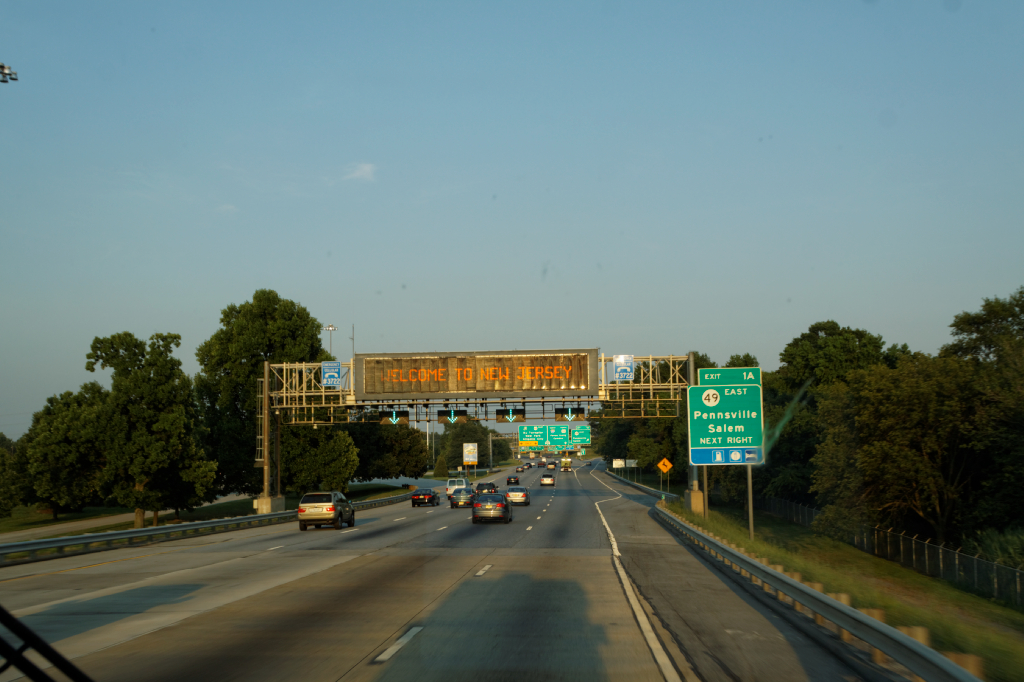 Back on home territory, Friday about 7:30pm
End of Day 15, 602 miles
Day 14
Entire Trip Summary